Freshman playing Payday; gamified careers class. 4 groups going simultaneously.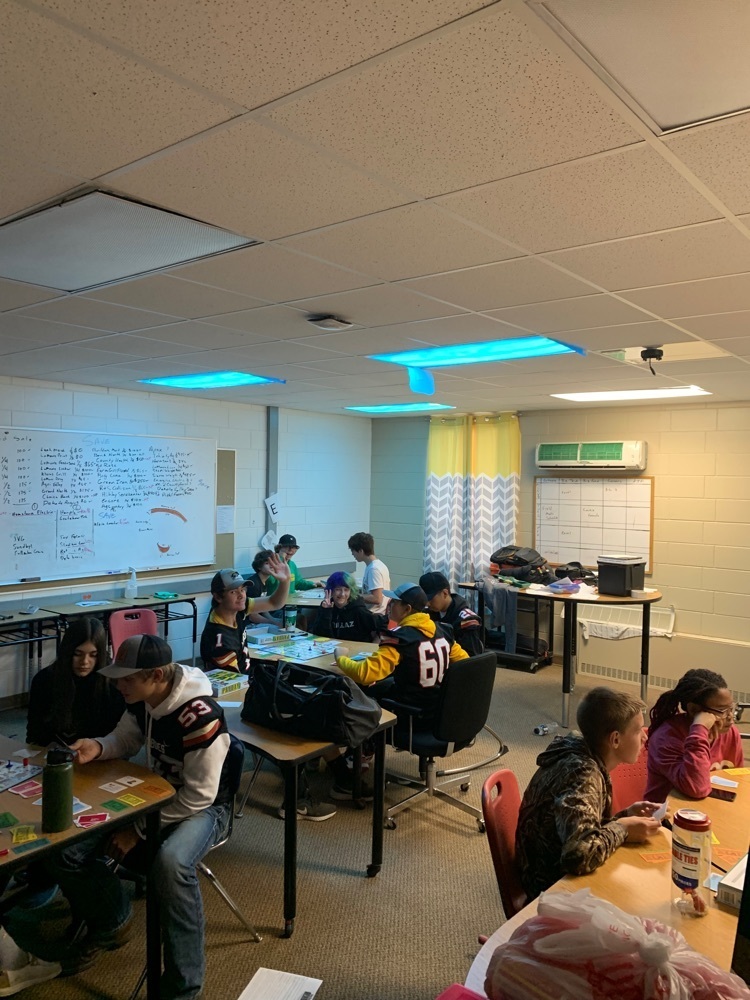 More crime scene photos.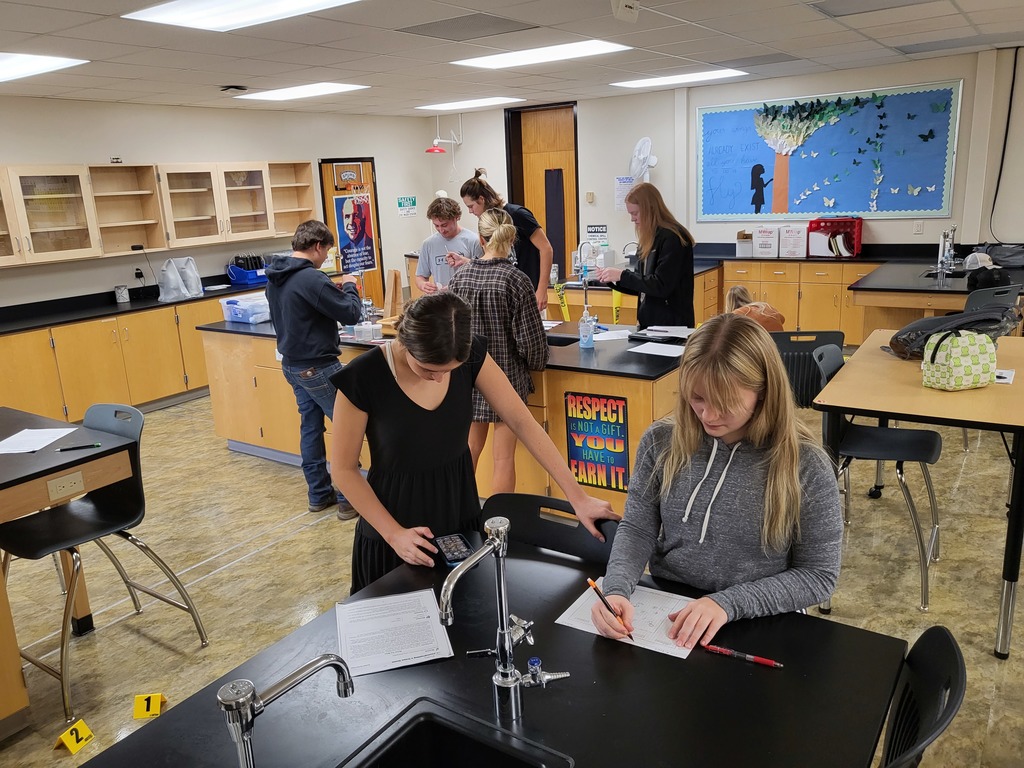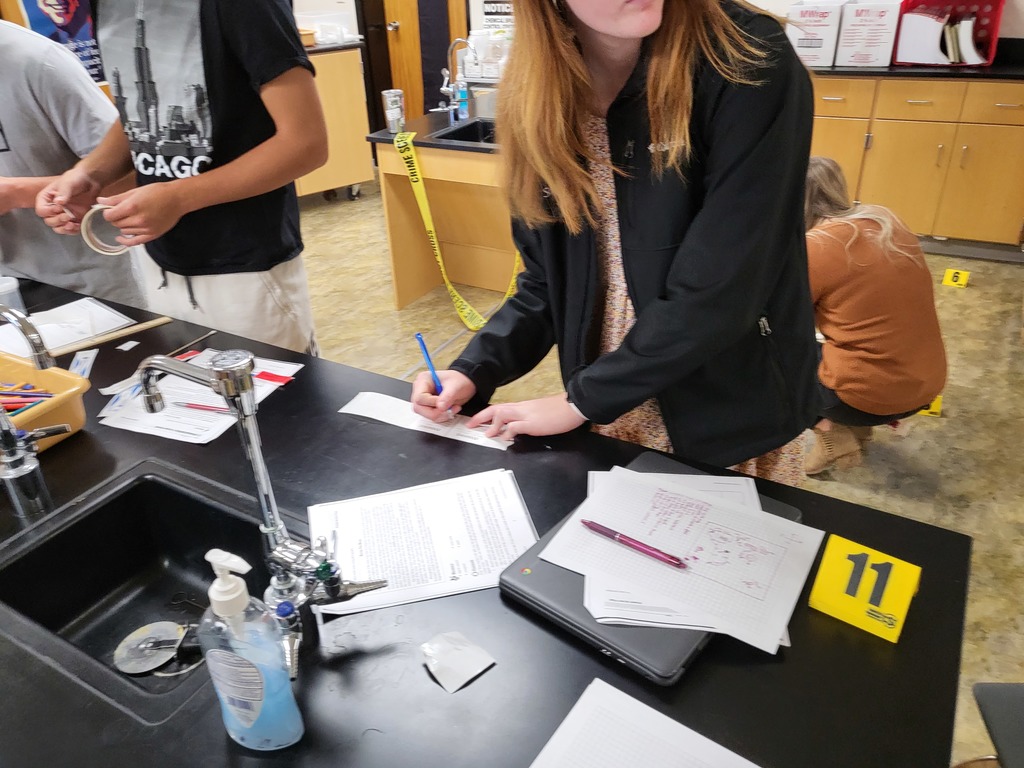 Students learning how to photograph and begin to process a crime scene.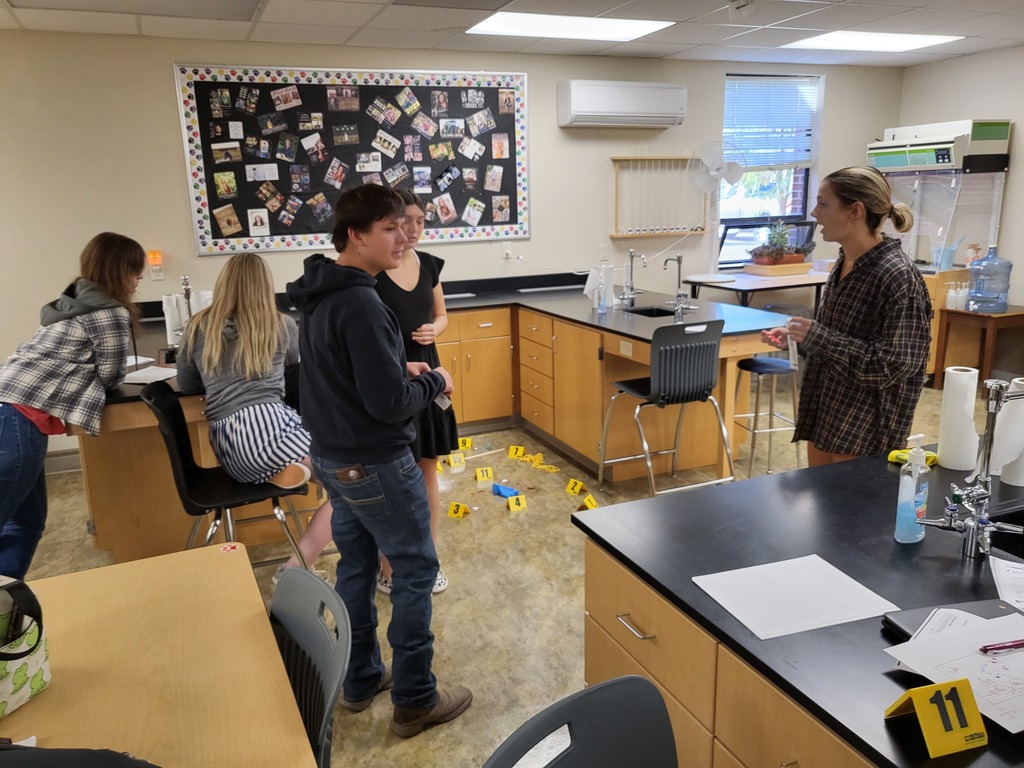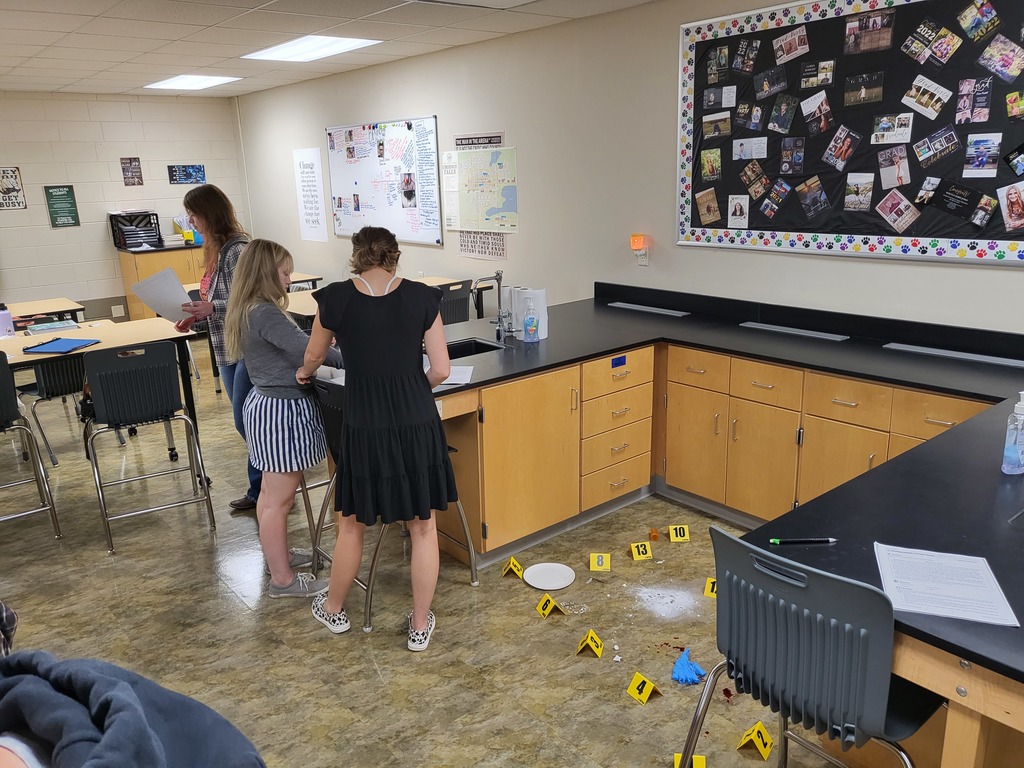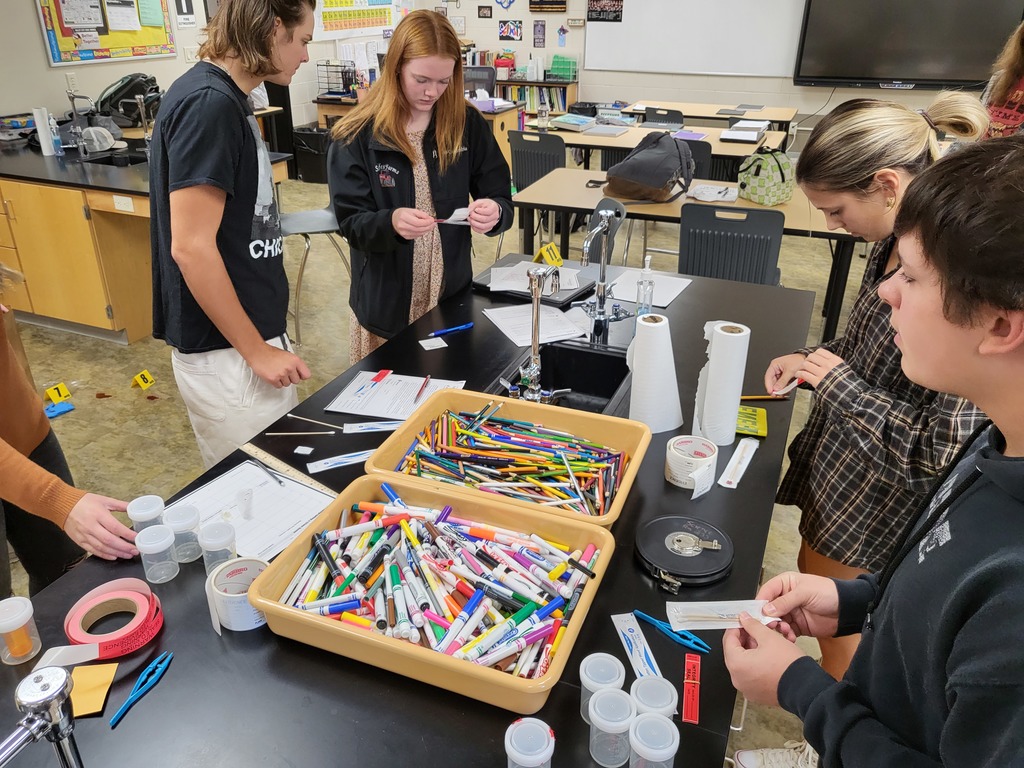 Teacher Spotlight of the Week: Mr. Rodney Kramer His first job was in Forman, ND at Sargent Central School. He taught 1st grade his first year there, and then 3rd grade the next 12 years. He then joined Oakes school and taught 1st grade his first year there and then 2nd grade the following year. Now he is proud to say "I am a Loboe" and he teaching 1st grade this year! His wife's name is Cassie and she works at Benedictine St. Rose in LaMoure. They have 3 kids. Dawson (19) graduated high school last year. Avery (14) is a Freshman, and Corbin (12) is a 6th grader. He graduated from VCSU in 1999 with a Bachelor's Degree in Elementary Education and a Coaching Minor. He really likes to play golf, fish, hunt, and watch his children play sports. His advice to anyone is to treat others how you want to be treated, try to learn something new every day, and remain positive because it's not always as bad as you may think it is.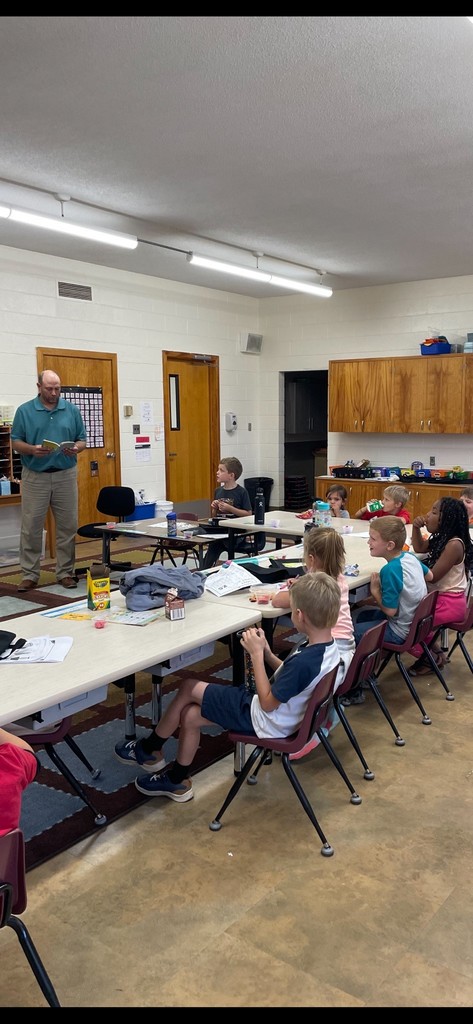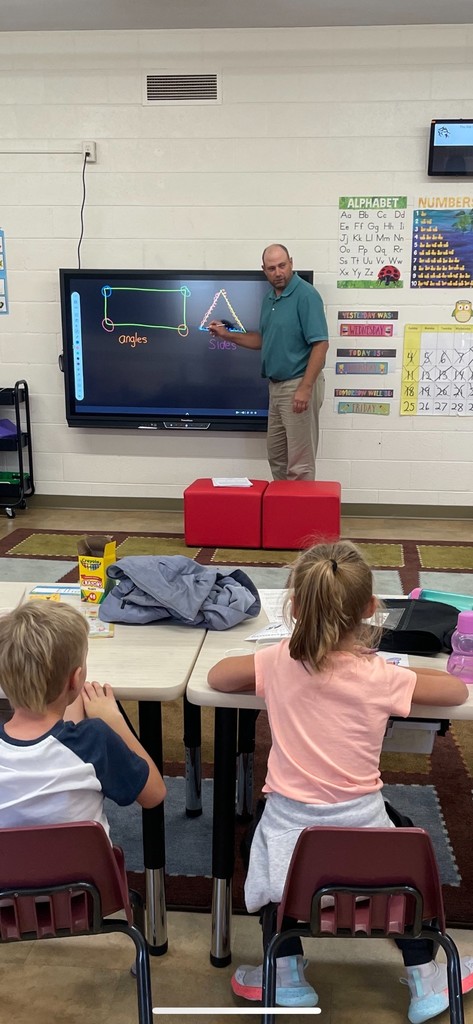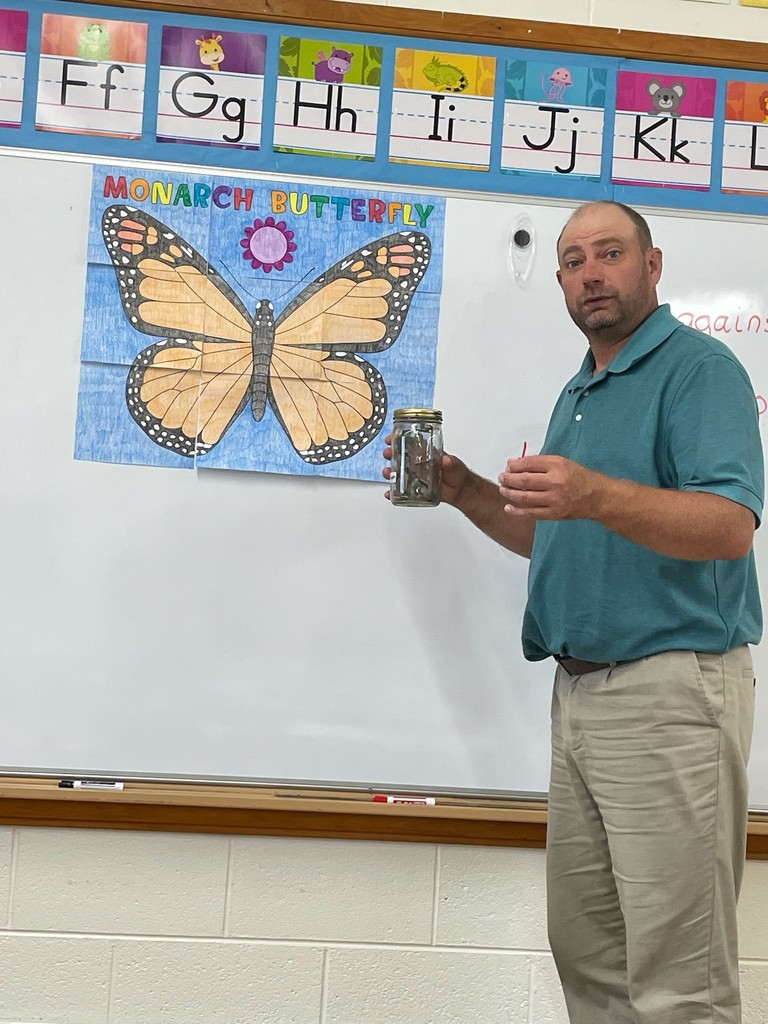 Mrs. Steffes- Teacher of the Week!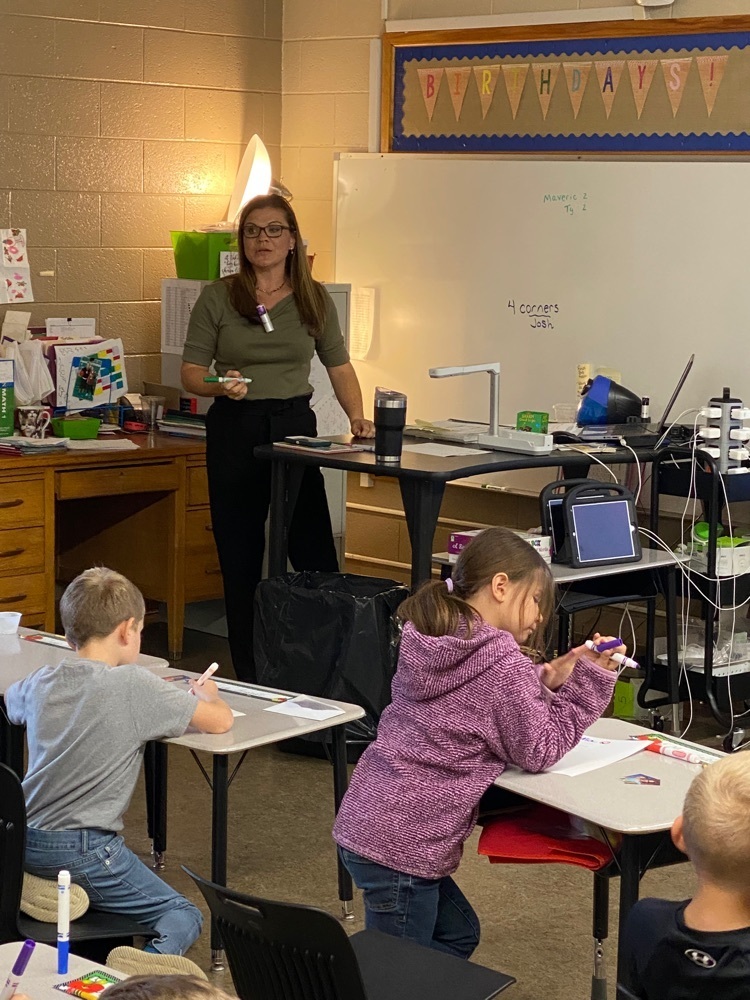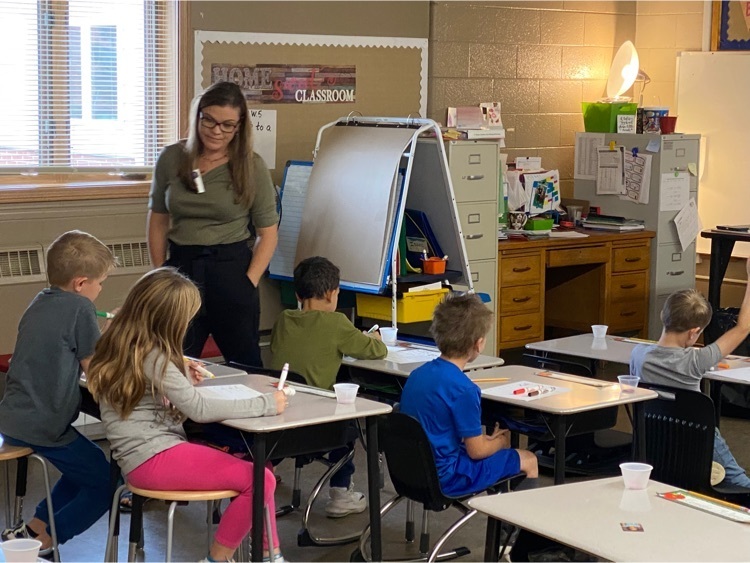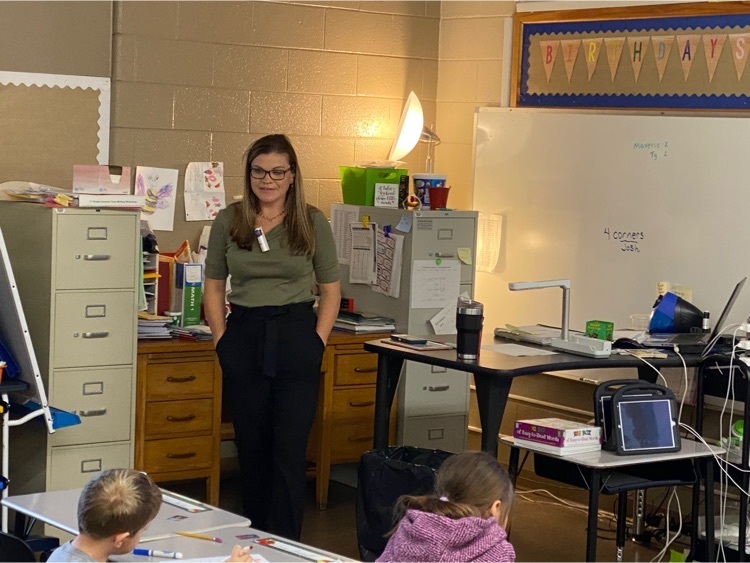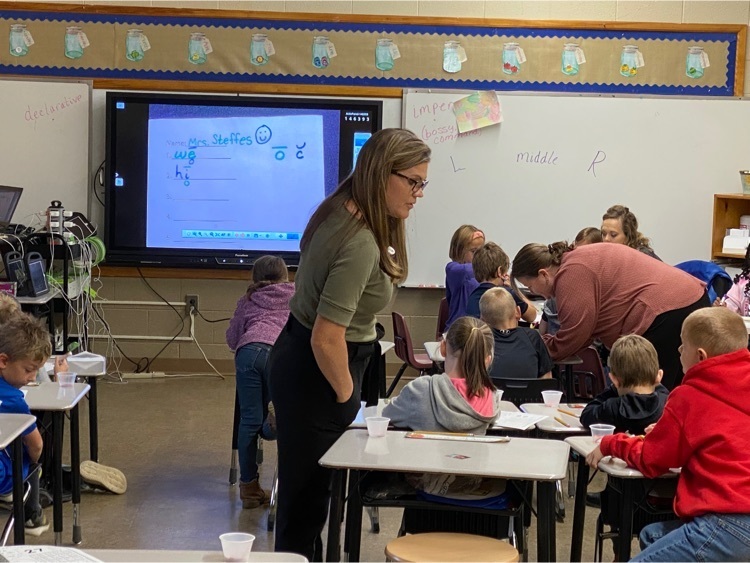 Mrs. Holly Steffes took her first job teaching in Morton for the Sioux Special Education Unit. She taught in Hebron for 2 years. Holly moved to LaMoure and taught for 2 years at the colony- 4th grade math and reading. Holly was a reading coordinator for 2 years also. She is currently in her 11th year teaching 1st grade. Holly has a husband, Shawn(18 years) and five children- Heidi, Savanna, Clara, Luke, and Blake. Holly went to college in Bismarck at the University of Mary. Holly likes spending time with her family. She enjoys running. She also likes to watch her kids play sports and farm. Her advice for anyone- "Be the best you you can be. Have integrity! Smile & trust the positives in situations. Work hard & love life! Thanks for ALL you do Holly!!

📘Reward certificates from summer reading will be distributed during library classes this week! 📘Students who participate in our summer reading program choose from Book Fair cash or Big Cone certificates. 📘The summer reading rewards program is sponsored by LaMoure Parent Teacher Organization.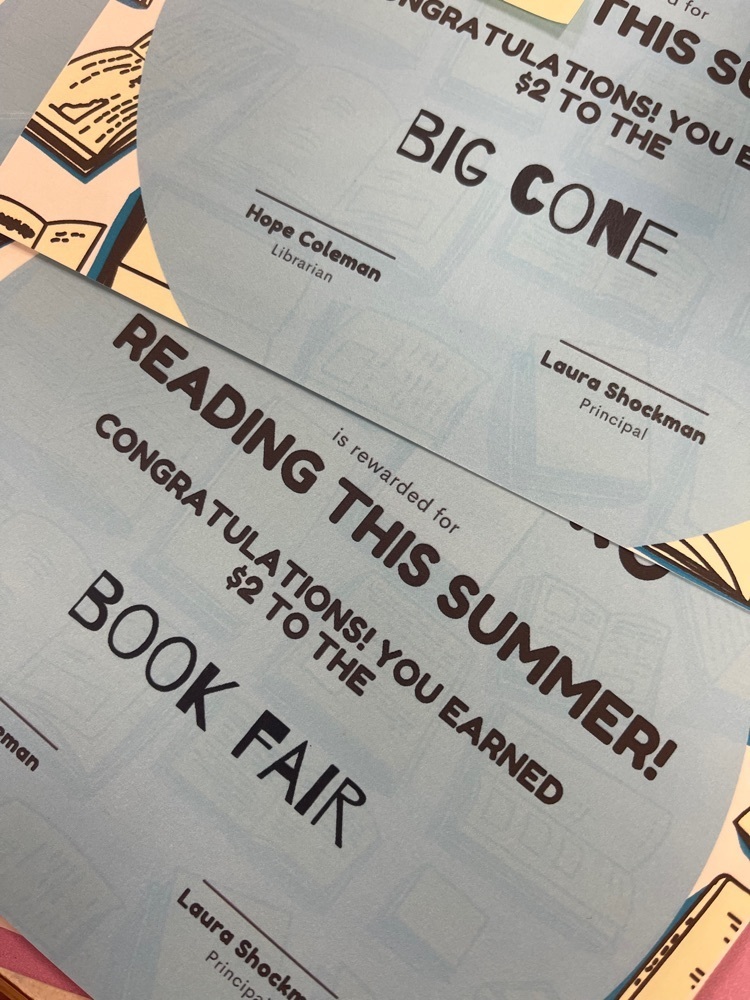 Remember there is a Junior high volleyball game versus Oakes today in LaMoure at 4:30

JV game tomorrow 9/26 has been cancelled.

Groot has already been found. Good eye Brynn Ketterling!! Congratulations, Mr. Kramer's class.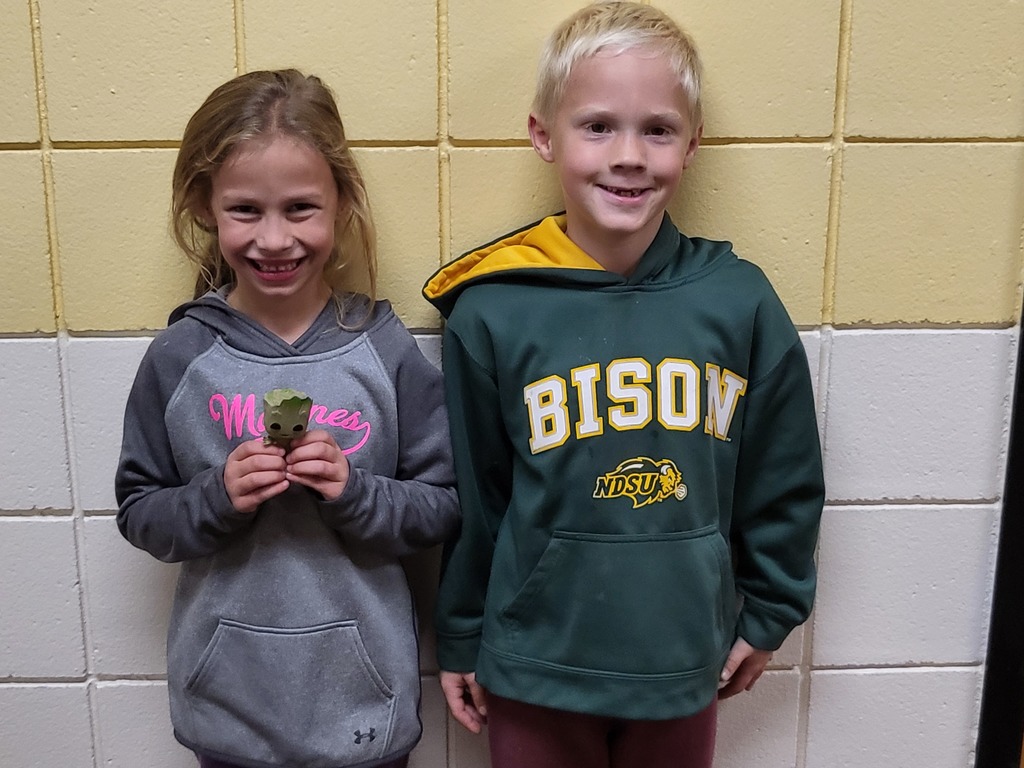 The game tonight will be streamed on NFHS network.

Chrissy is gone again!!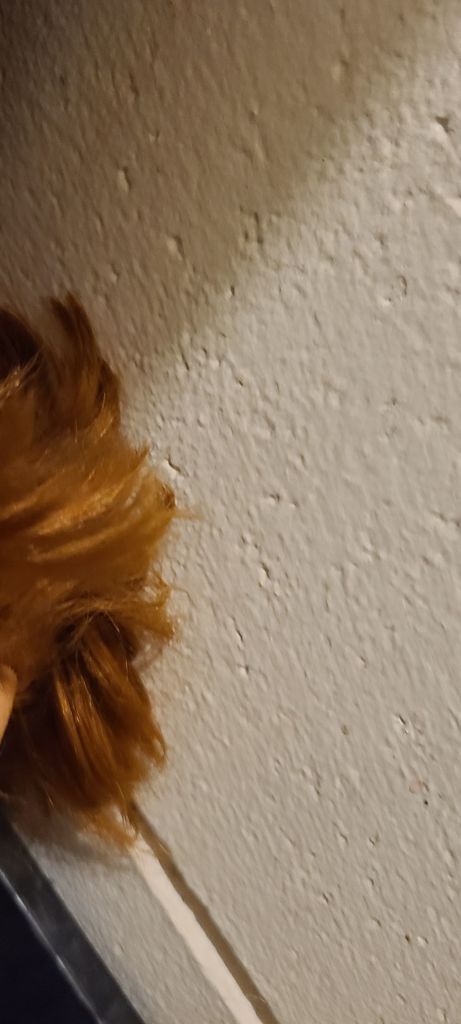 Mr. Kramer's class, can you find Groot?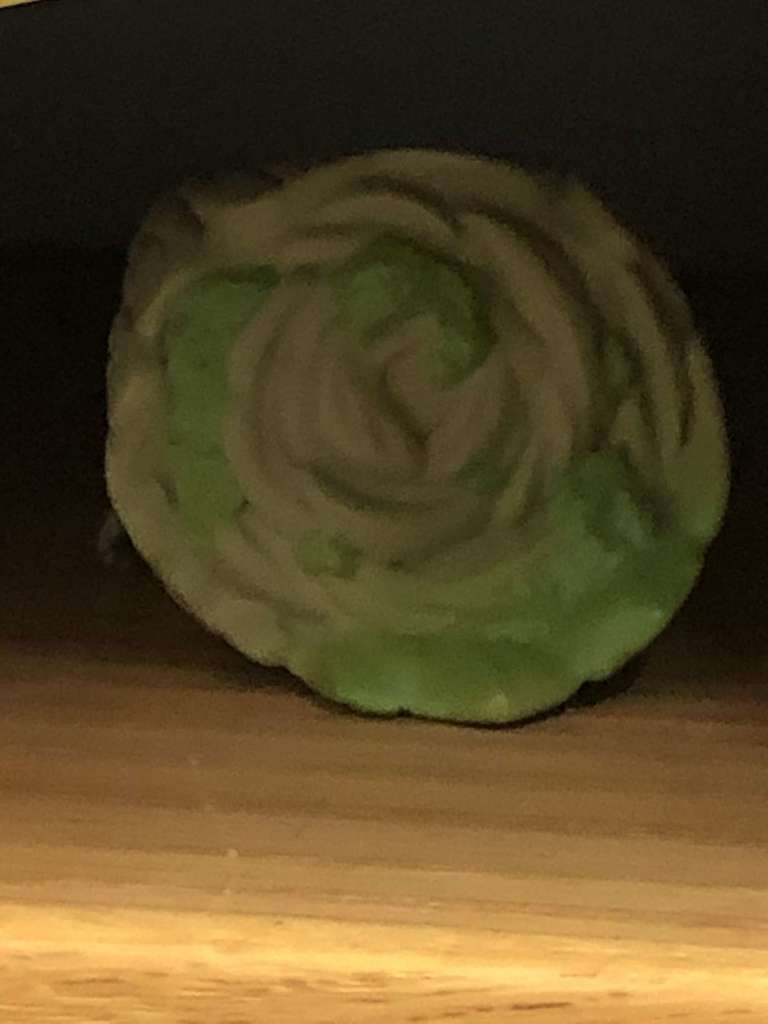 Mrs. Steffes' class found Groot!! Whose class will face the challenge next?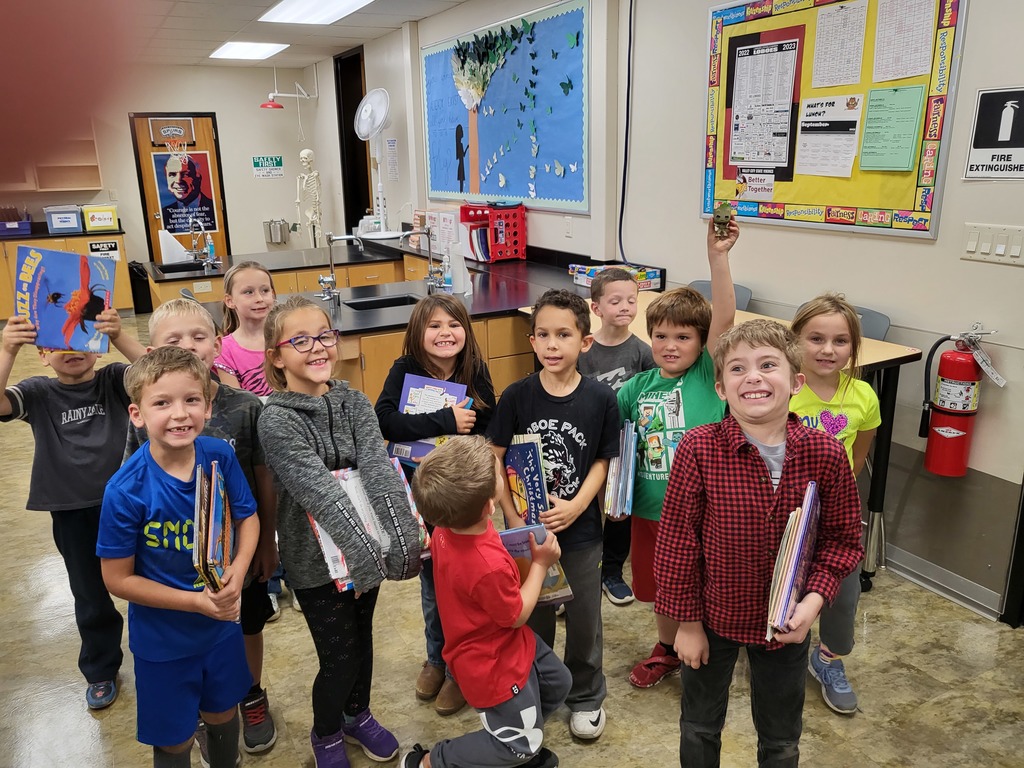 TEACHER SPOTLIGHT is with our Kindergarten teacher, Heather Vogel. Heather comes to us with a great amount of experience. Heather has taught at the Kulm Elementary School for 4 years, where she was a Pre-K and Title 1 teacher. For 2 years, Heather was at the Edgeley Elementary School and was the Pre-K teacher and RTI Coordinator. For 1 year, Heather was the Special Ed. Preschool teacher for the James River Special Ed. She was Kulm and Edgeley's Pre-K teacher for 3 years and most recently has been with LaMoure as the Kindergarten teacher. This is her second year as a Loboe. After high school, Heather attended MSUM and received her Bachelor of Science Elem. Ed. and went on to UND for her Masters of Science in Special Ed. Heather's husband is Jeff and her children are Hadley (6 yrs.), Nora (3 yrs.), and Griffin (1 yr.). When Heather has spare time, she enjoys small DIY projects, reading, gardening, and being outdoors. Her advice to others would be to focus on the present. Don't regret the past and don't be anxious about the future. Appreciate what is happening right now. Heather - we've never seen your cape or mask, but we see your superpowers every day! THANKS for being a super teacher!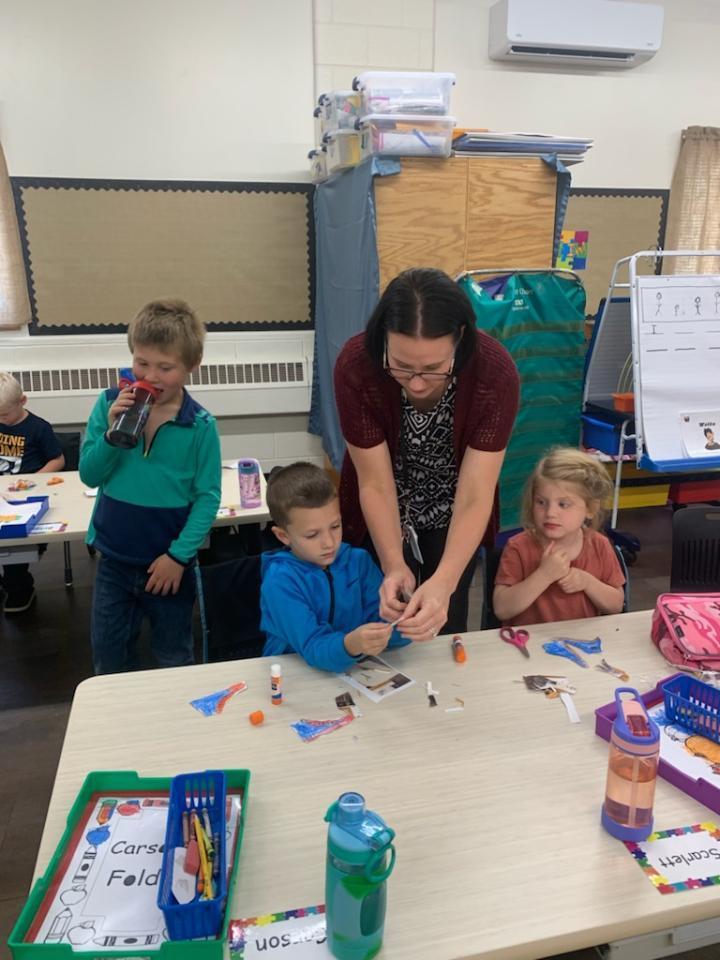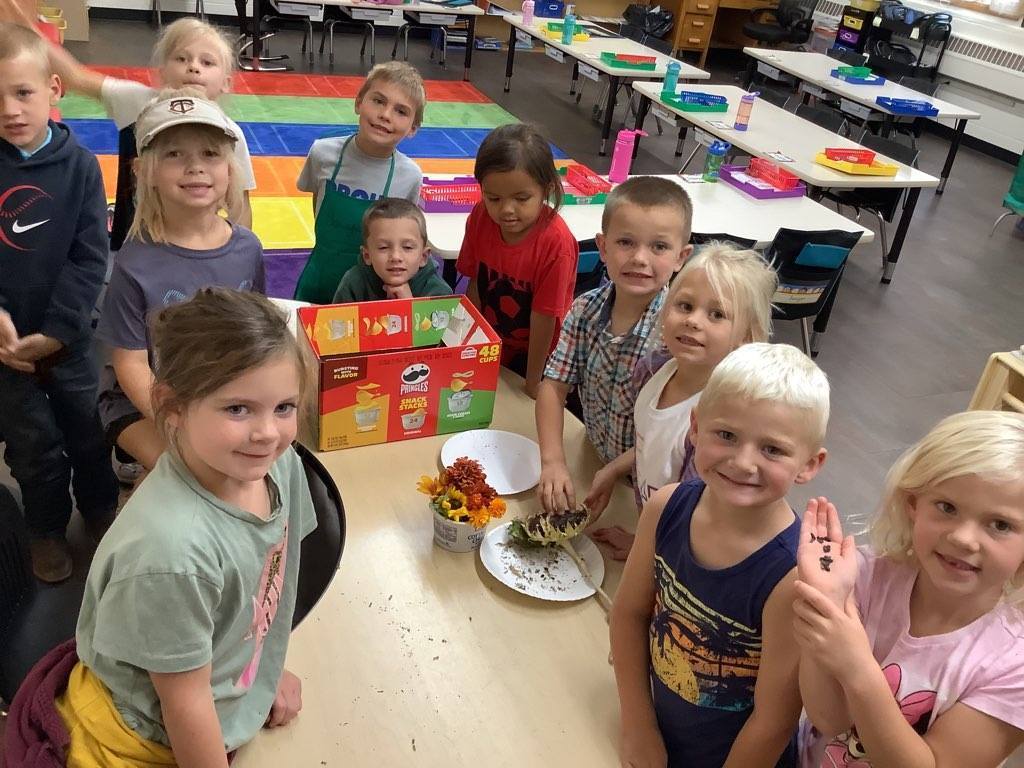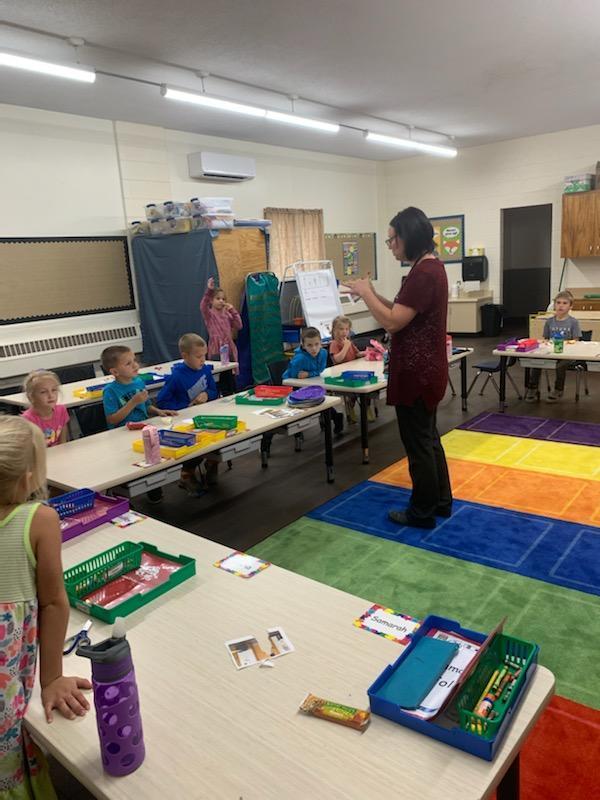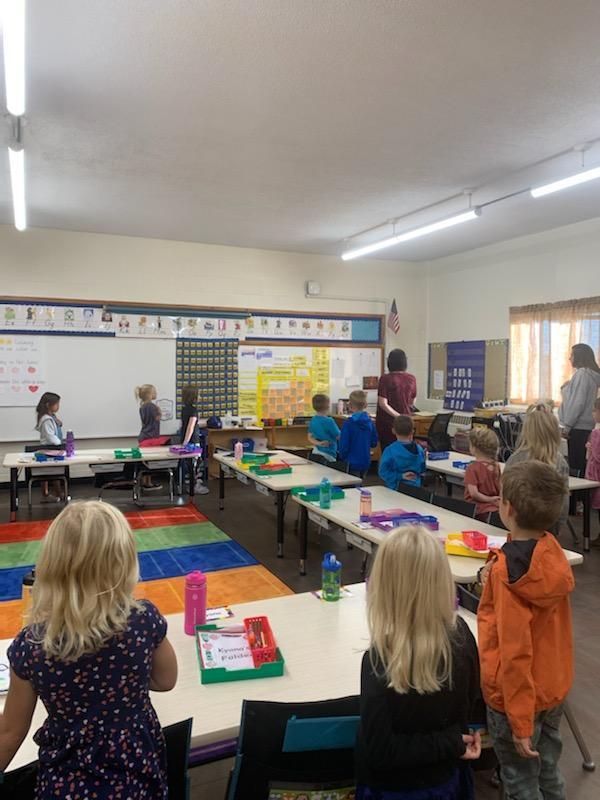 The seniors finished reading Beowulf in English. They recreated the story using Play Dough. 1. Beowulf vs. Grendel by Ali, Anthony, & Nateal--Beowulf defeats Grendel by ripping his arm and claw from his body. 2. Beowulf vs. Grendel's Mother by Garrett, Tate, & Colten--Beowulf then defeats Grendel's mother in her underwater lair with the help of an enchanted sword. 3. Beowulf vs. the Dragon by Lexi, Jozi, & Kinsey--Beowulf's final battle is with an evil dragon, which saves his people but costs him his life. 4. Beowulf's funeral--Beowulf's faithful follower Wiglaf honors Beowulf's last wishes with a proper funeral befitting a king.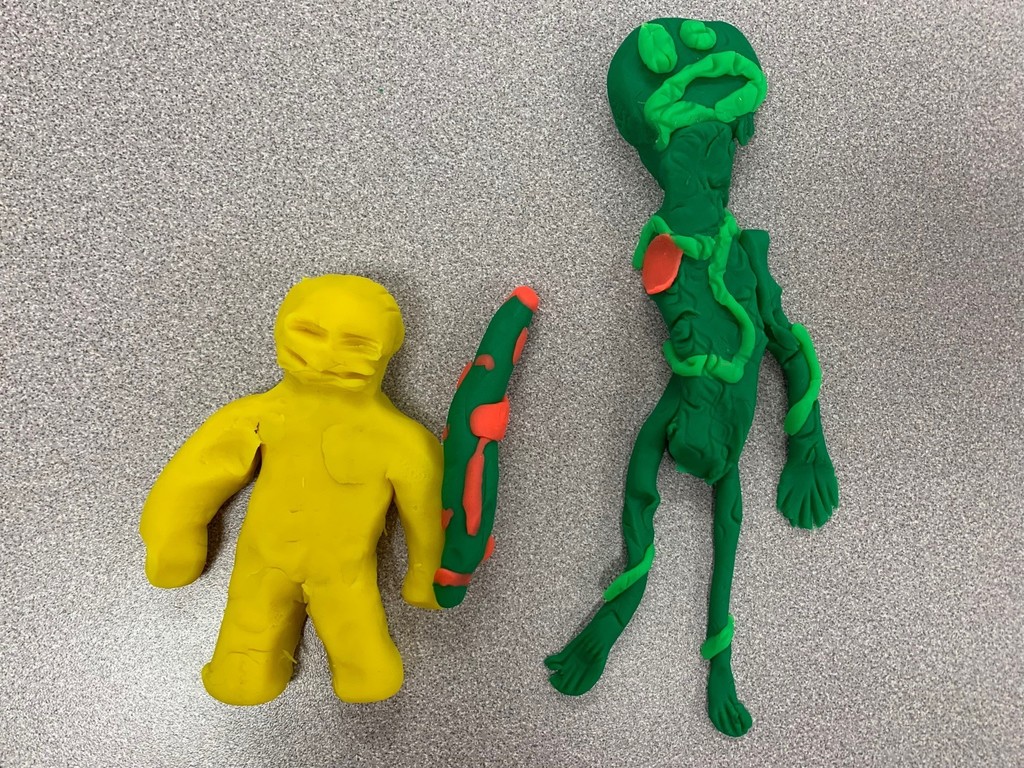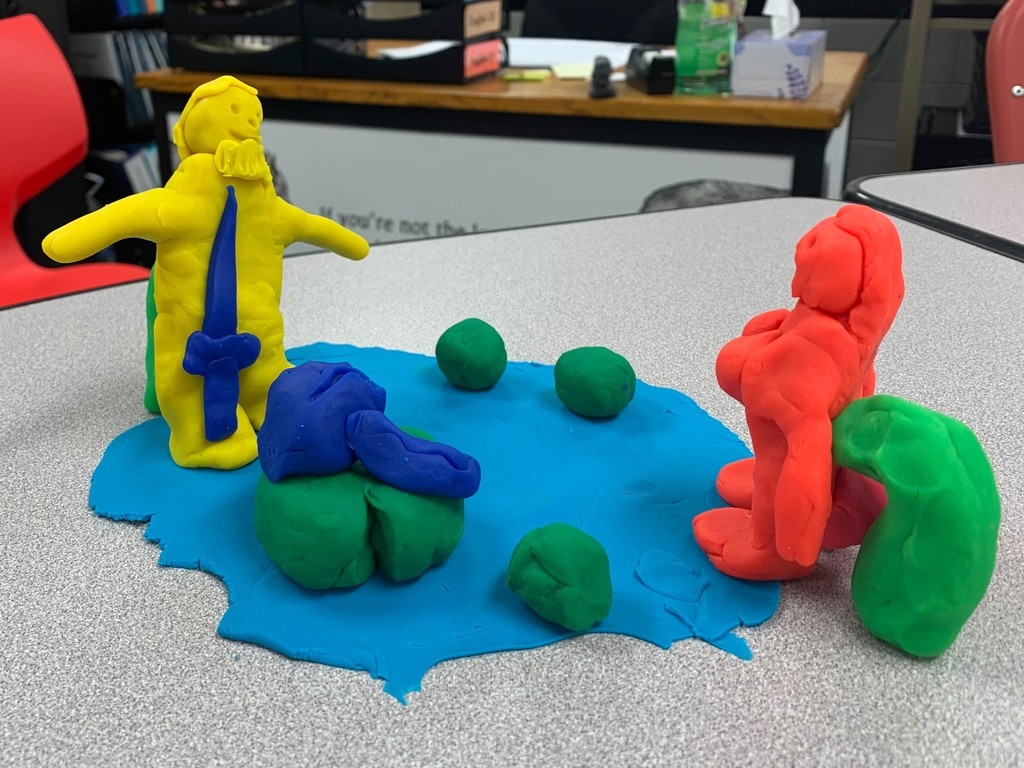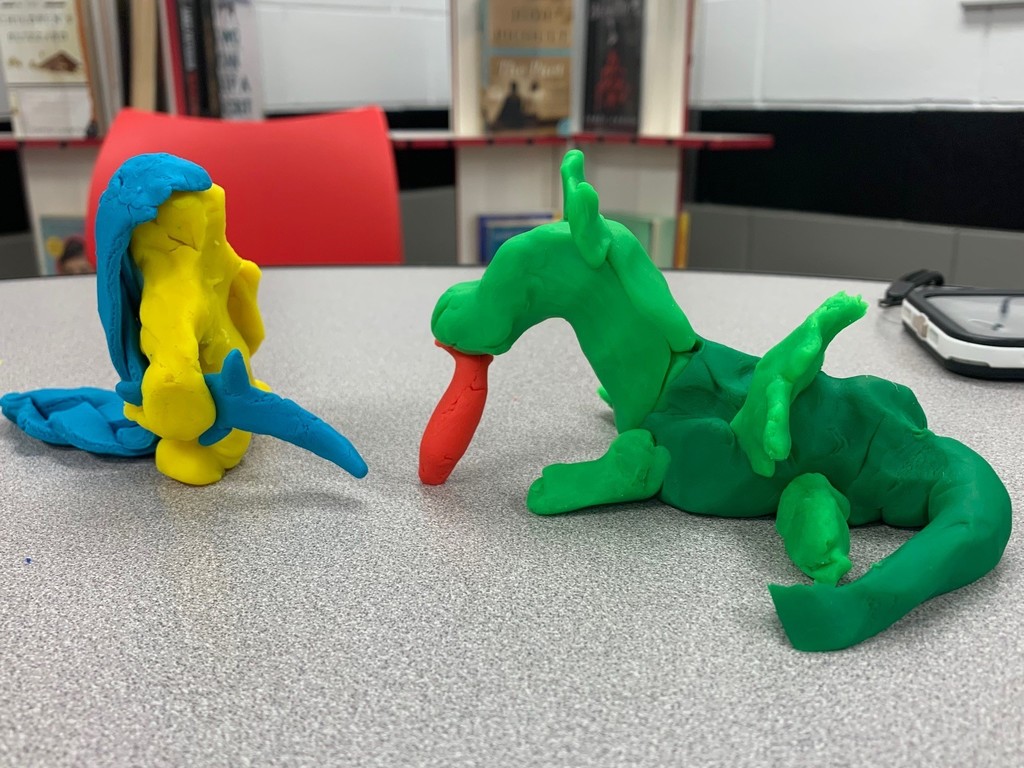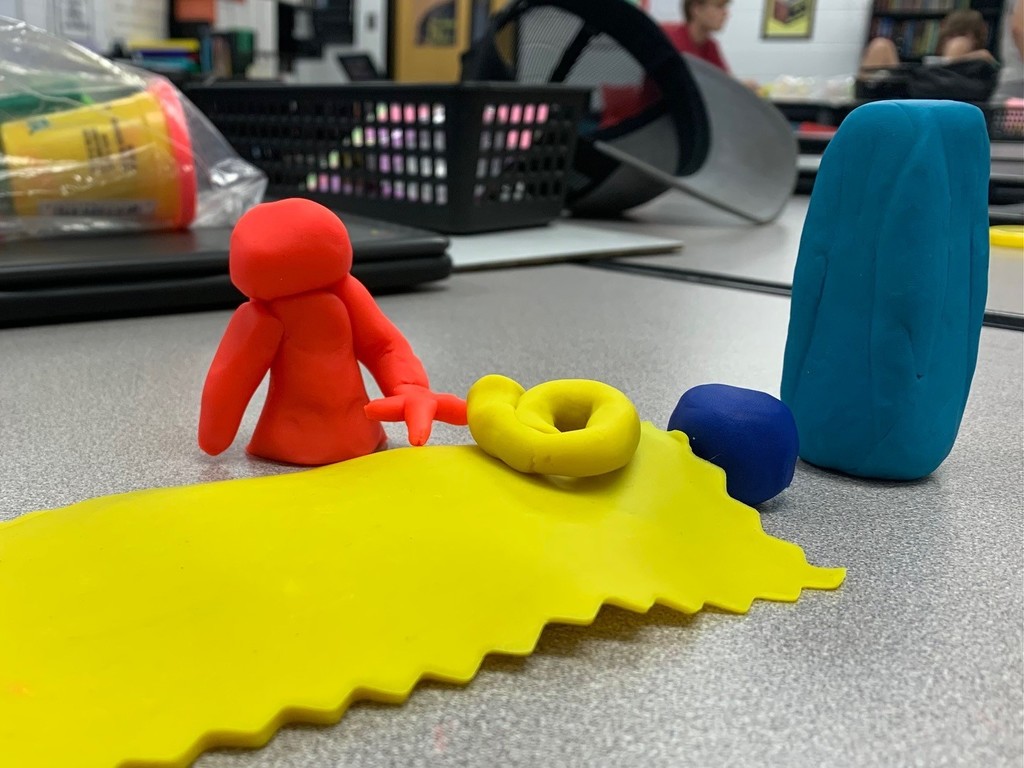 See image for the JV volleyball tournament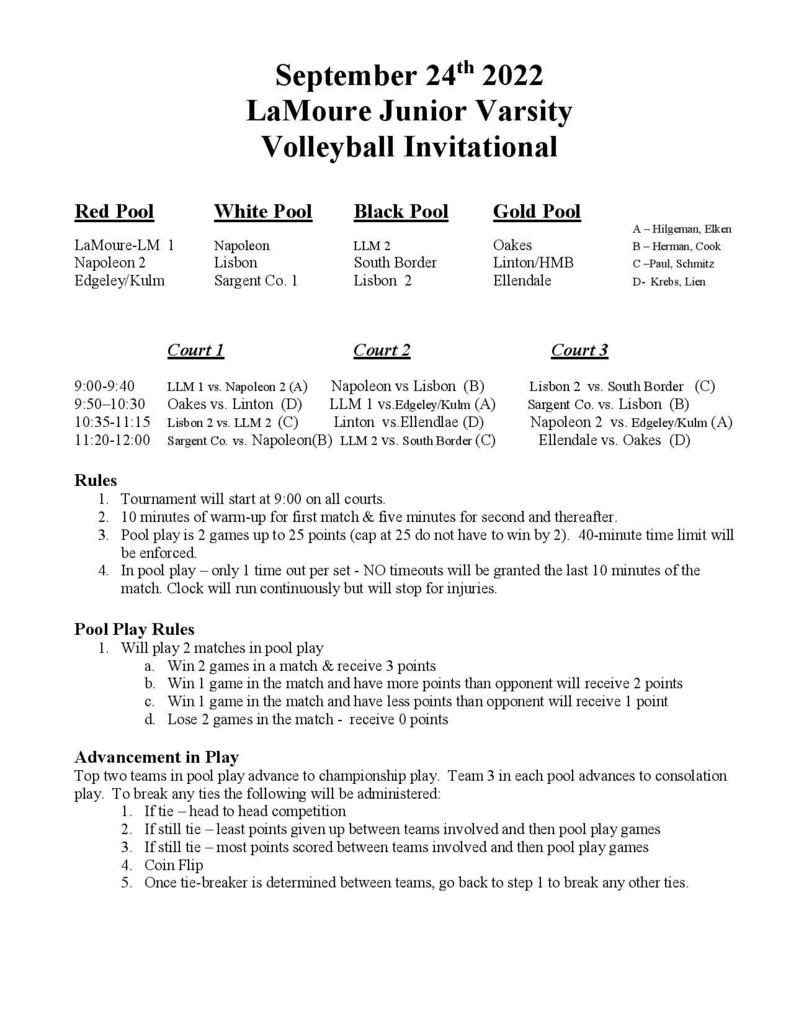 See image for Junior high volleyball jamboree schedule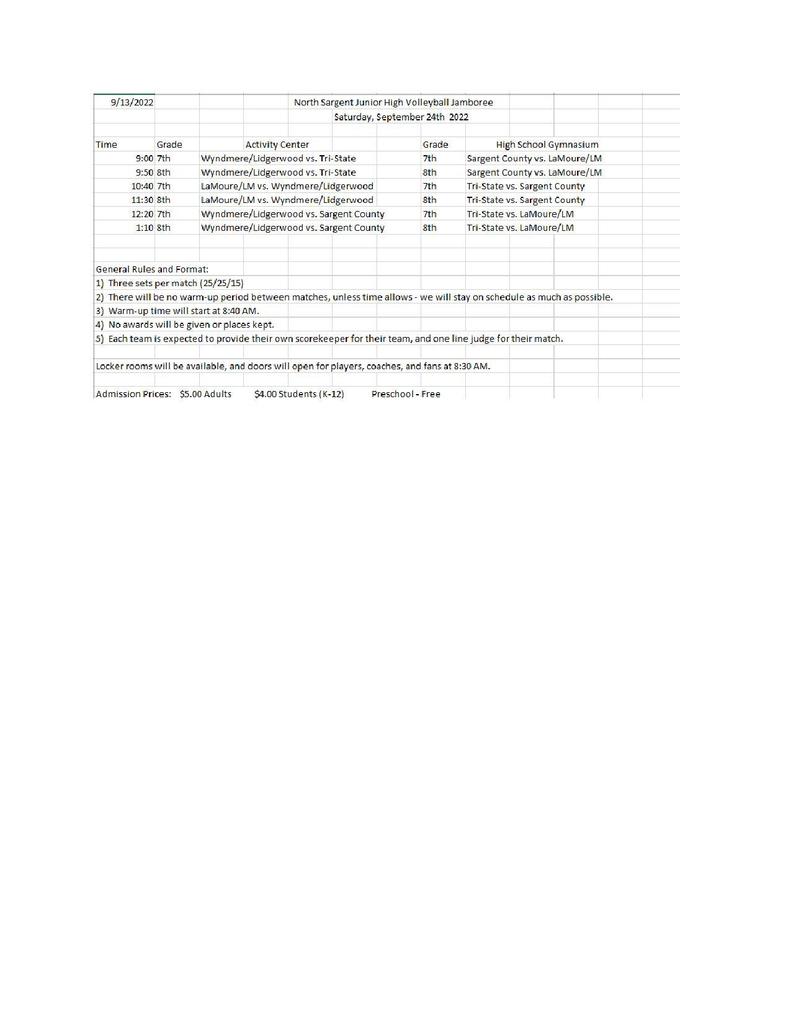 Congratulations to Alecea Castro for finding Chrissy! Mrs. Steffes' class, have you found Groot yet?

Come the the hobo Bonnie