The LaMoure School has partnered with the LaMoure Lions to renovate the track facility. Pledges or donations can be sent to: LaMoure Lions PO Box 282 LaMoure, ND 58458 LaMoure Lions is a 501c3 and donation maybe tax deductible based on your tax status.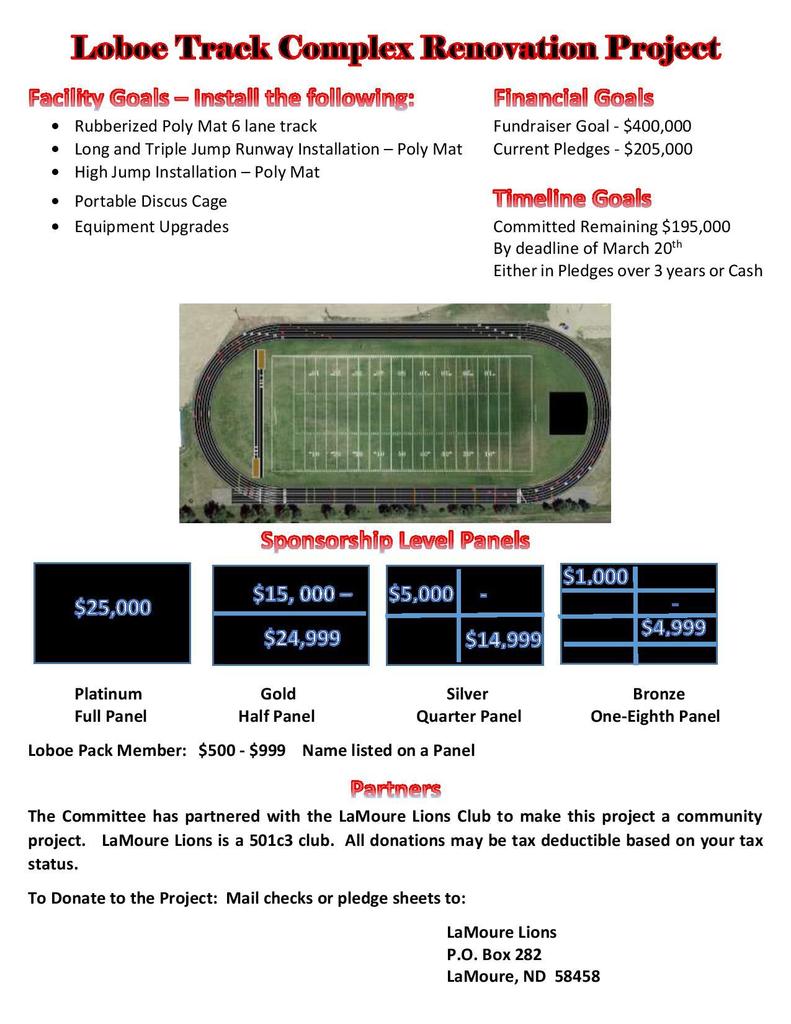 A & P mannikins are really progressing!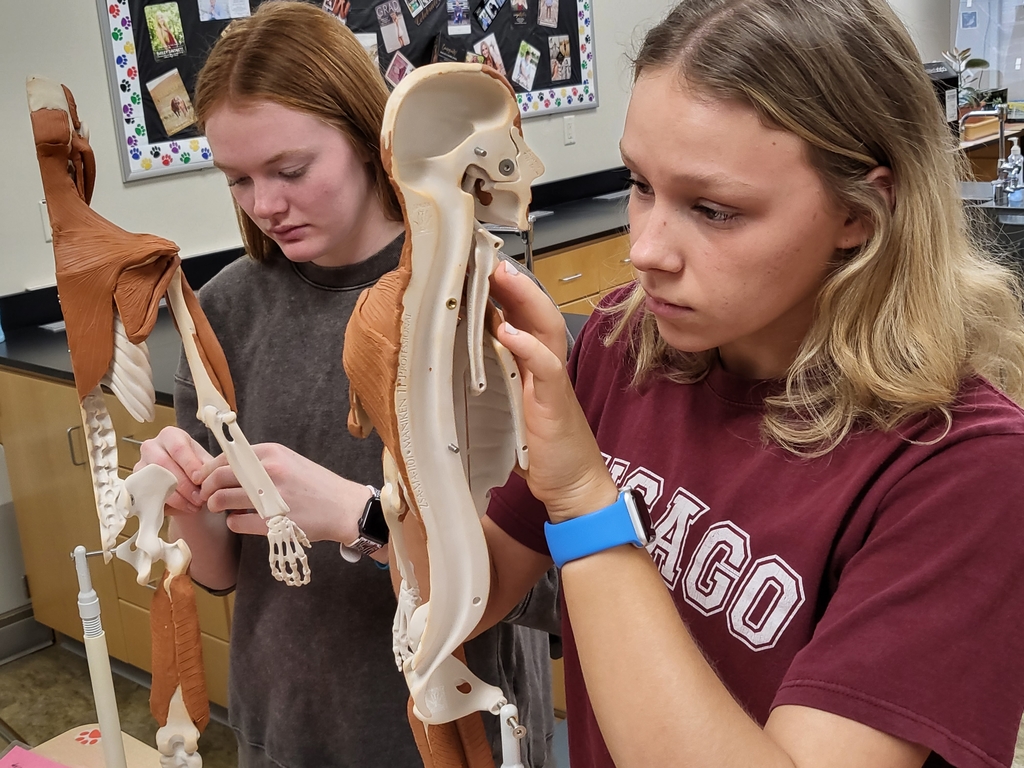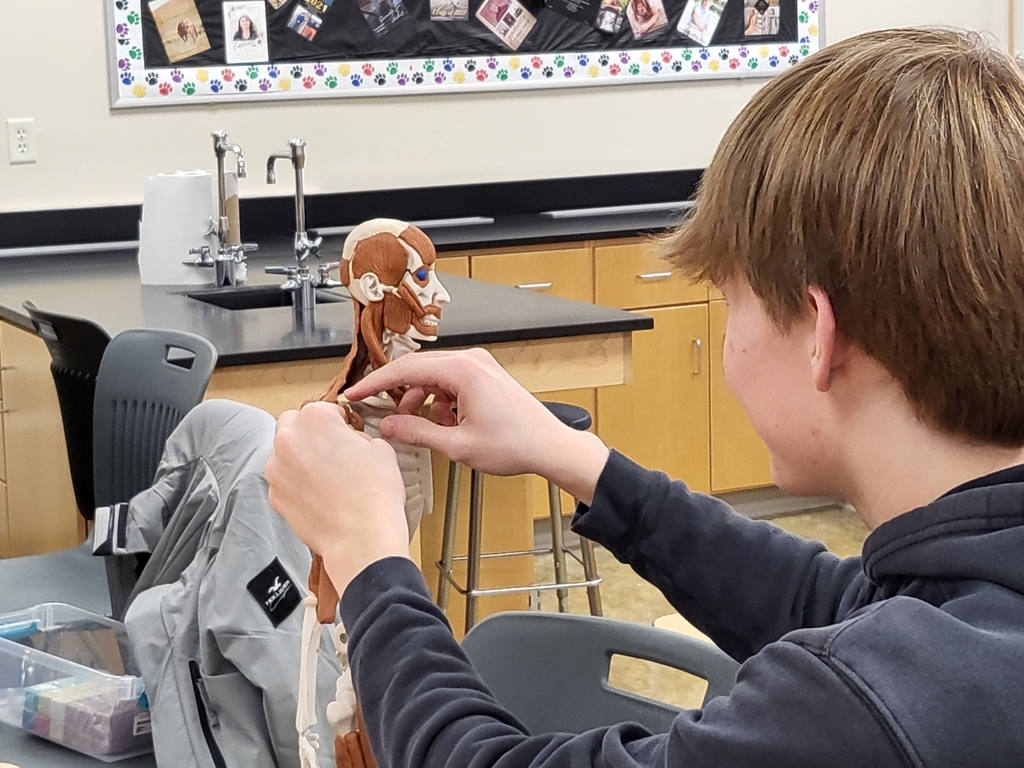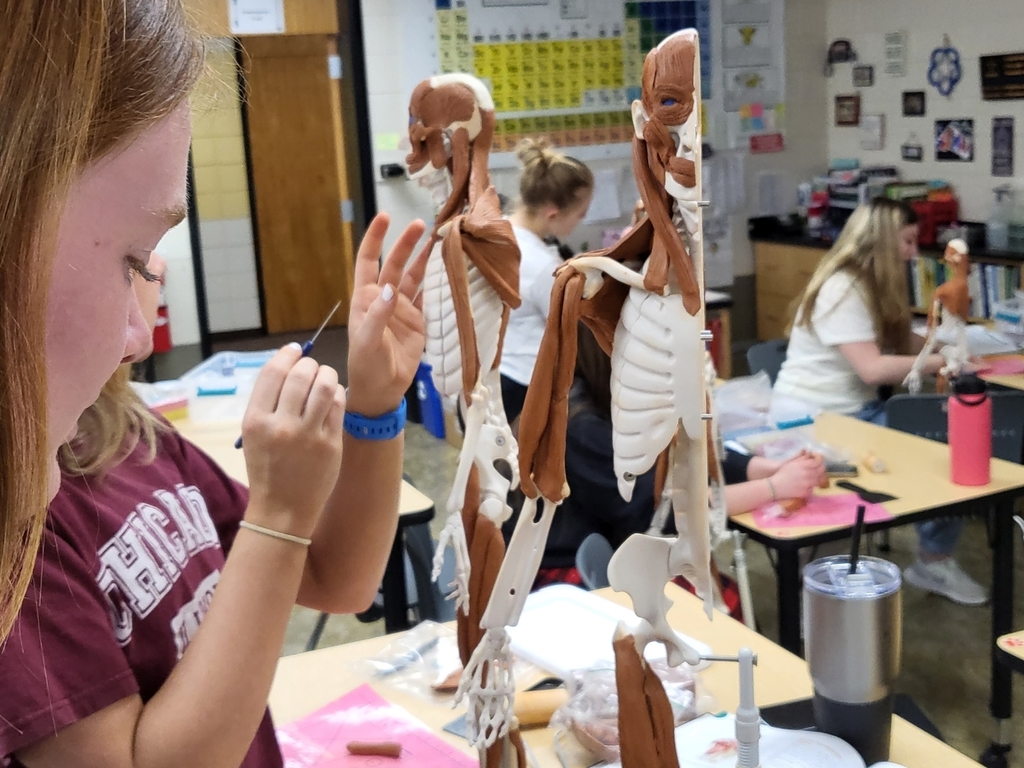 Chem students making covalent compounds, otherwise known as superballs.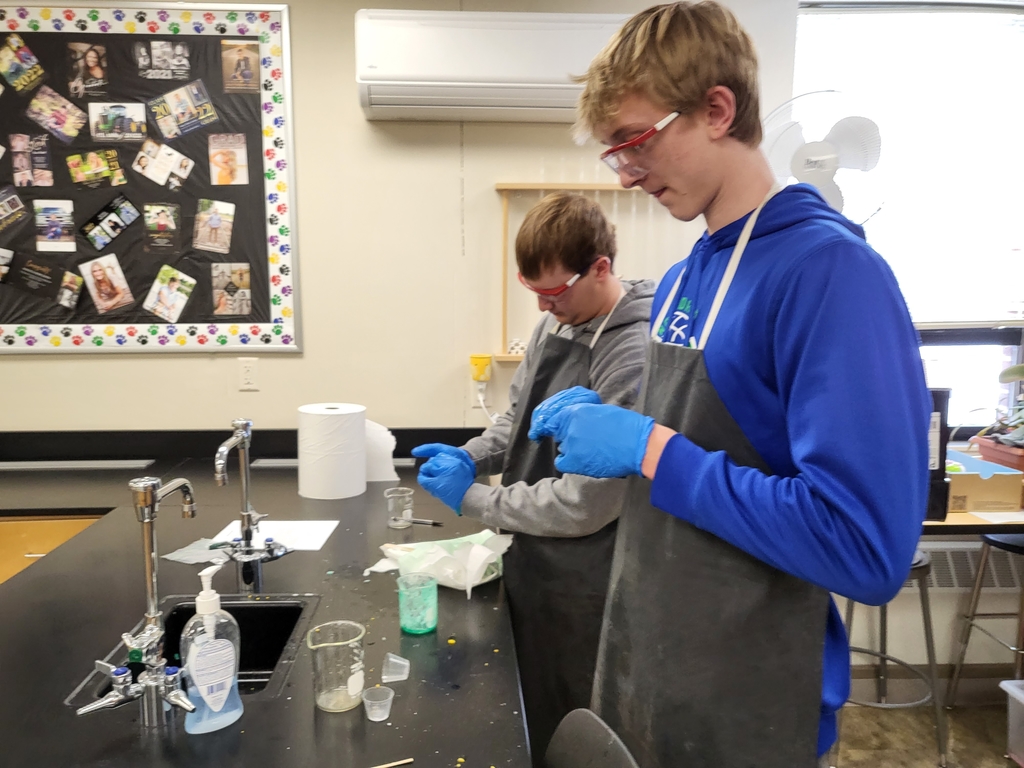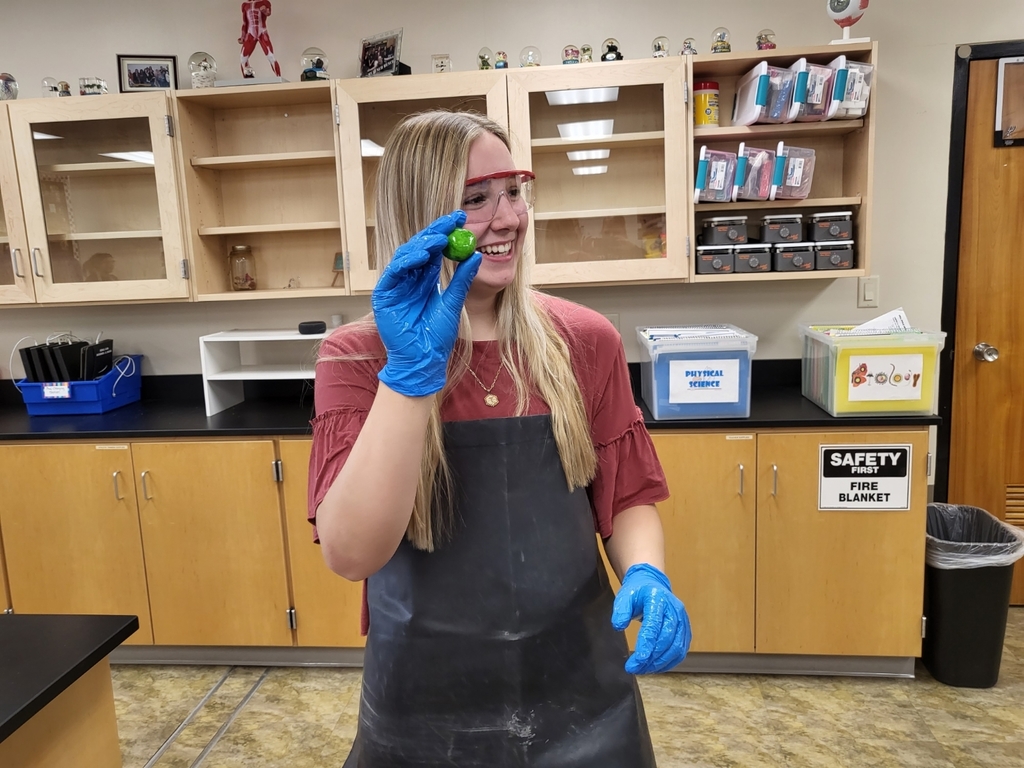 Congratulations Brock Wendel signing with Valley City State to play football. #WEALLROW @VCSU_Football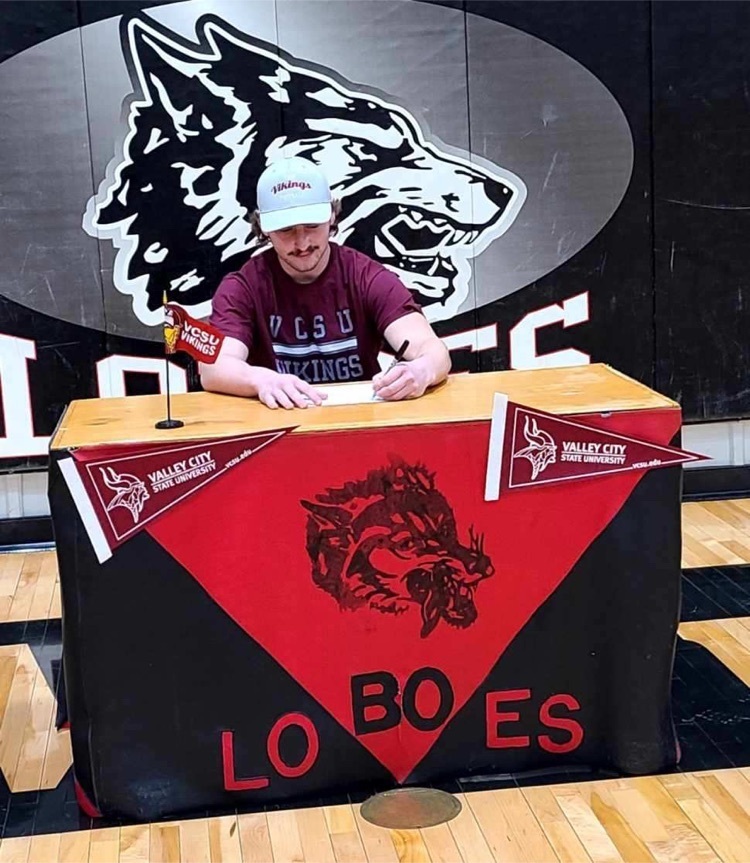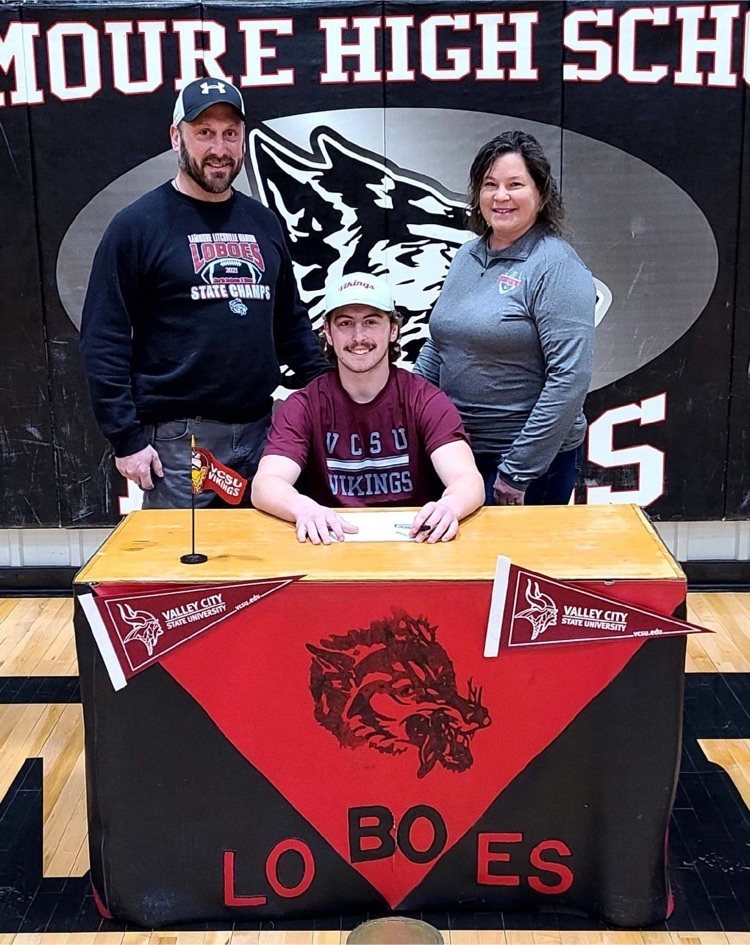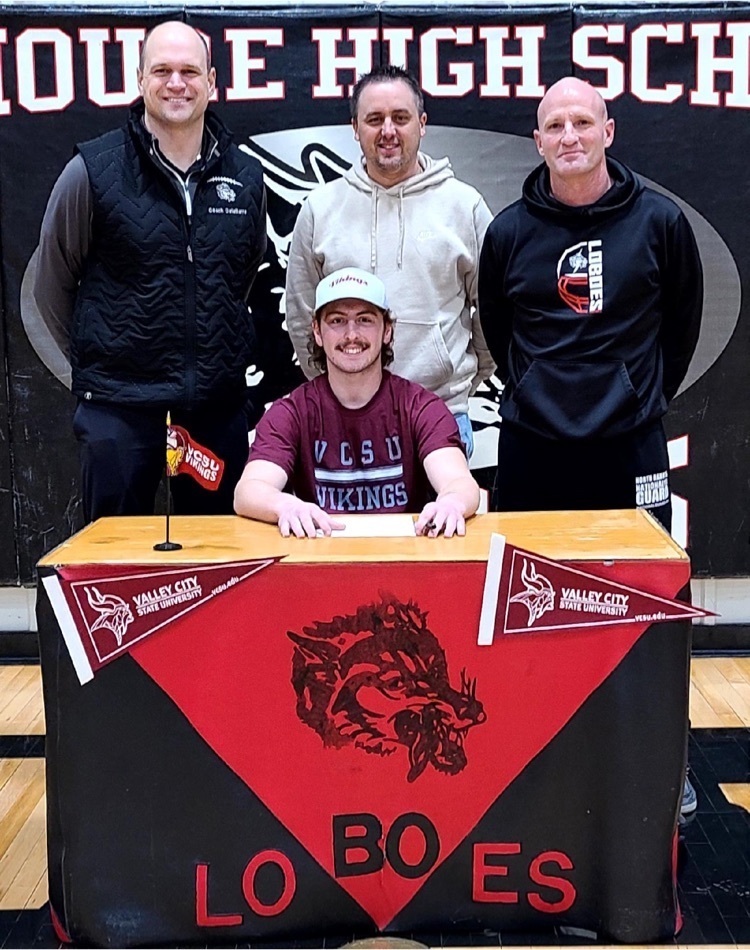 Teacher Spotlight: Kari Mart, HS and Elementary Art; Junior High English Mrs. Mart is in her 28th year of teaching at LaMoure School. She spent 24 years on the elementary end, primarily in second grade. She then moved to the other end of the school where she teaches JH English and HS art. This year she added elementary art to her schedule. With this latest addition, she can now say she has taught all grades, K-12. Mrs. Mart is married to Scott, and they have two children, Tate and Ana. Ana graduated from NDSU in December, and currently lives/works in Fargo. Tate is a senior at LHS. Mrs. Mart grew up in Ryder, ND, and attended college at Minot State University. She later earned her master's degree through Graceland University in IA. Mrs. Mart loves to read, hang out with her family, and decorate. She can be found outside on her deck any chance she gets! Her advice to others is: BE KIND ALWAYS...you will never regret being kind! THANKS Mrs. Mart for ALL you DO!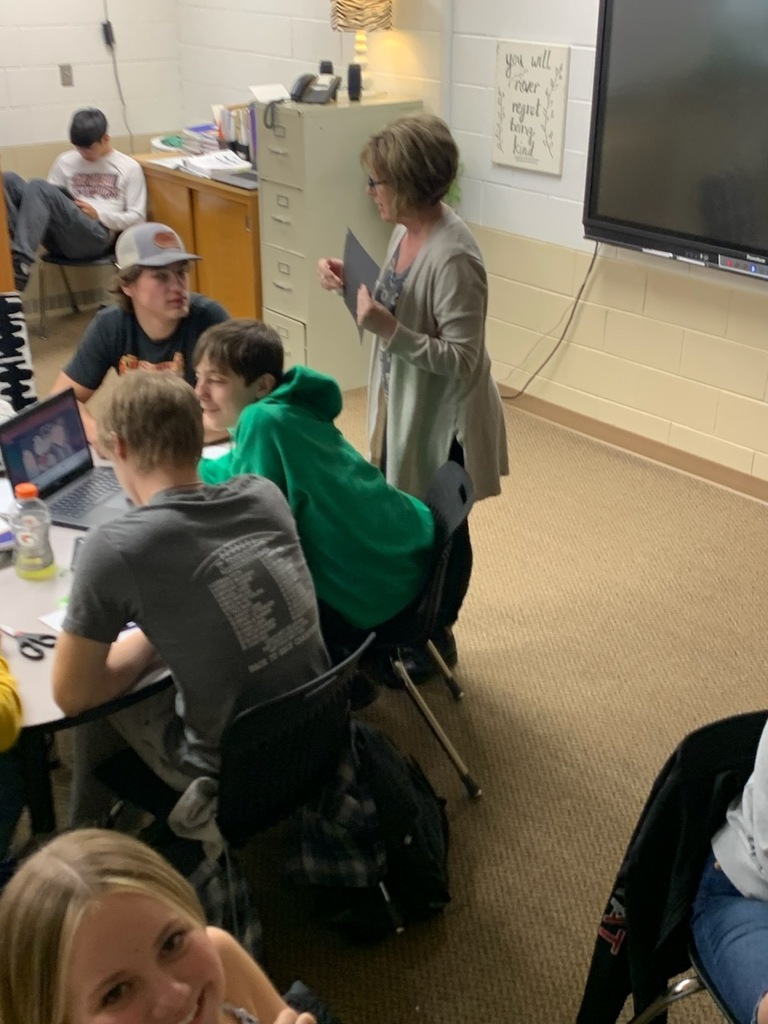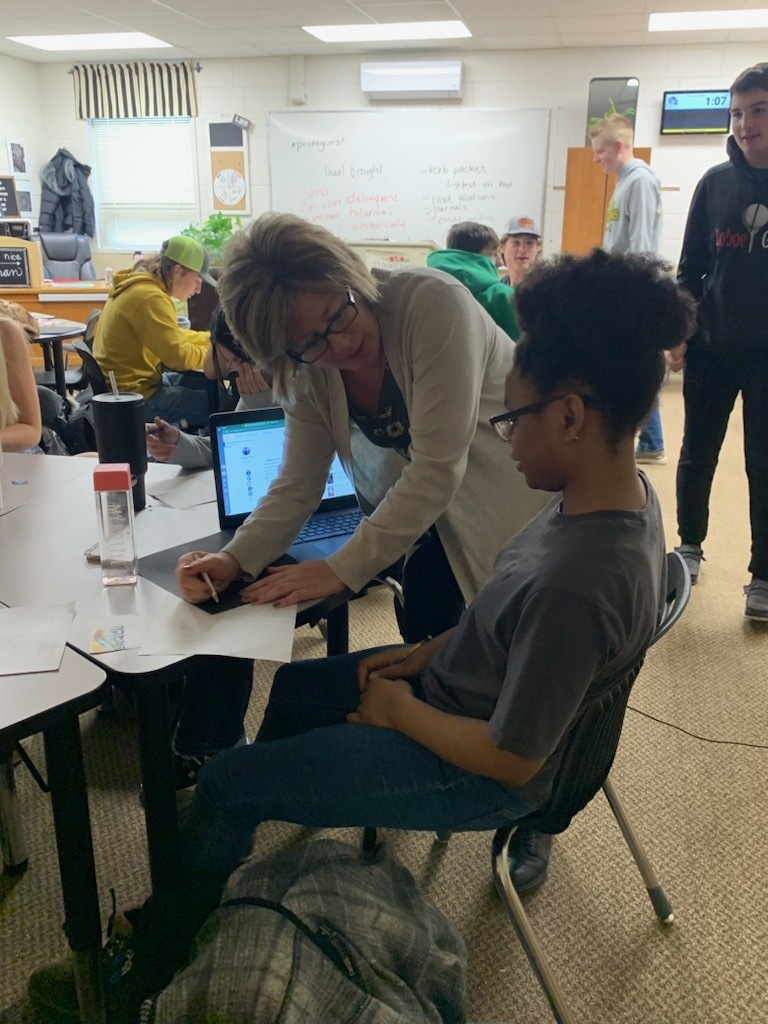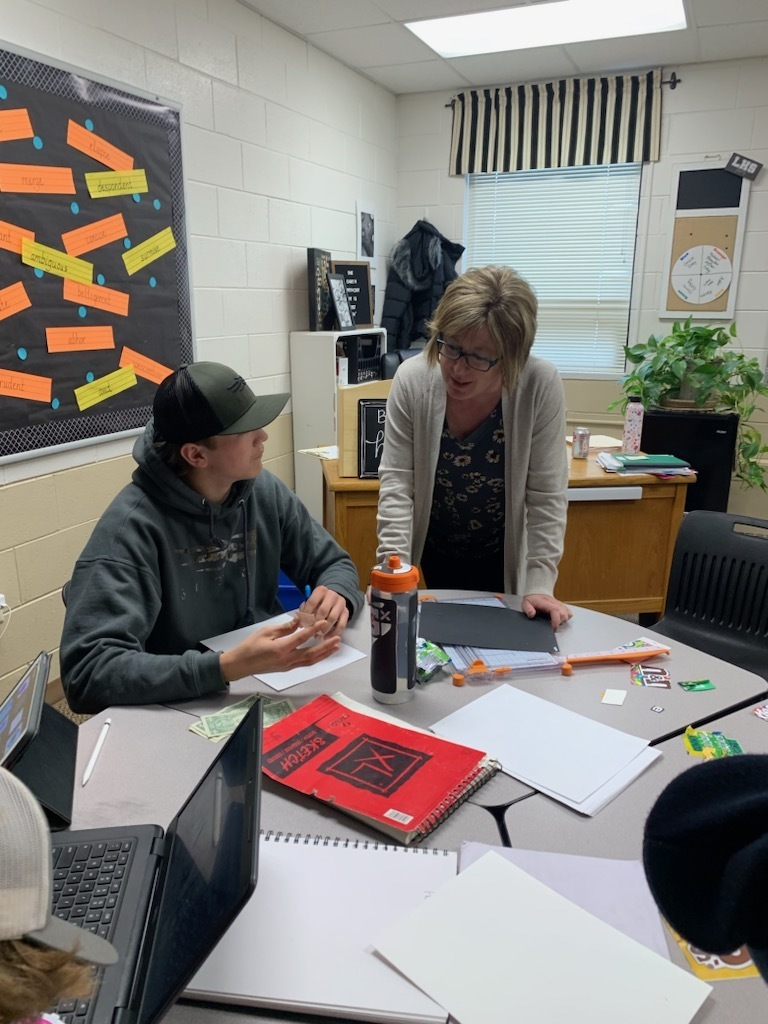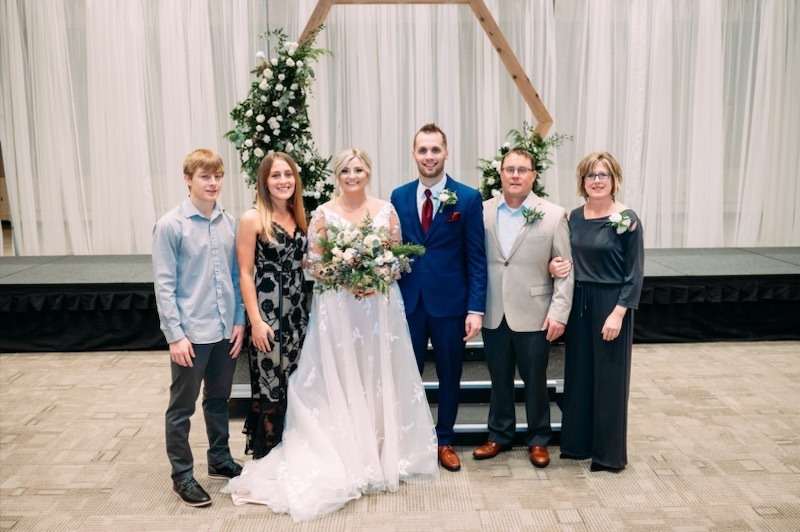 Girls Basketball Parents Night Time Change We will start the JV game on Friday night at 4:45 pm. Parents Night will still be between the JV and Varsity game approximately 5:45. Varsity to follow

LaMoure placed first in math counts as a team ~ Lily Kramer, Logan Potts, Colby Thielges, and Arthur Stroh Arthur Stroh placed first individually too! Whole Math Counts team includes Ryland Ulmer, Luke Wagner, Hayden Livingston, and Clara Steffes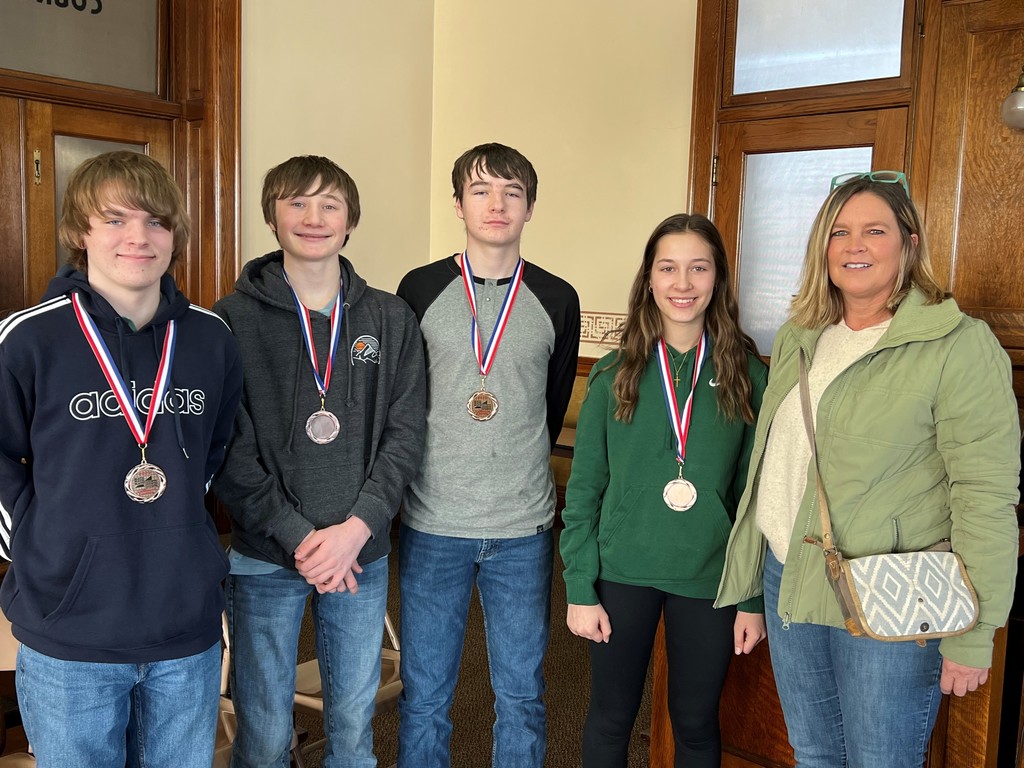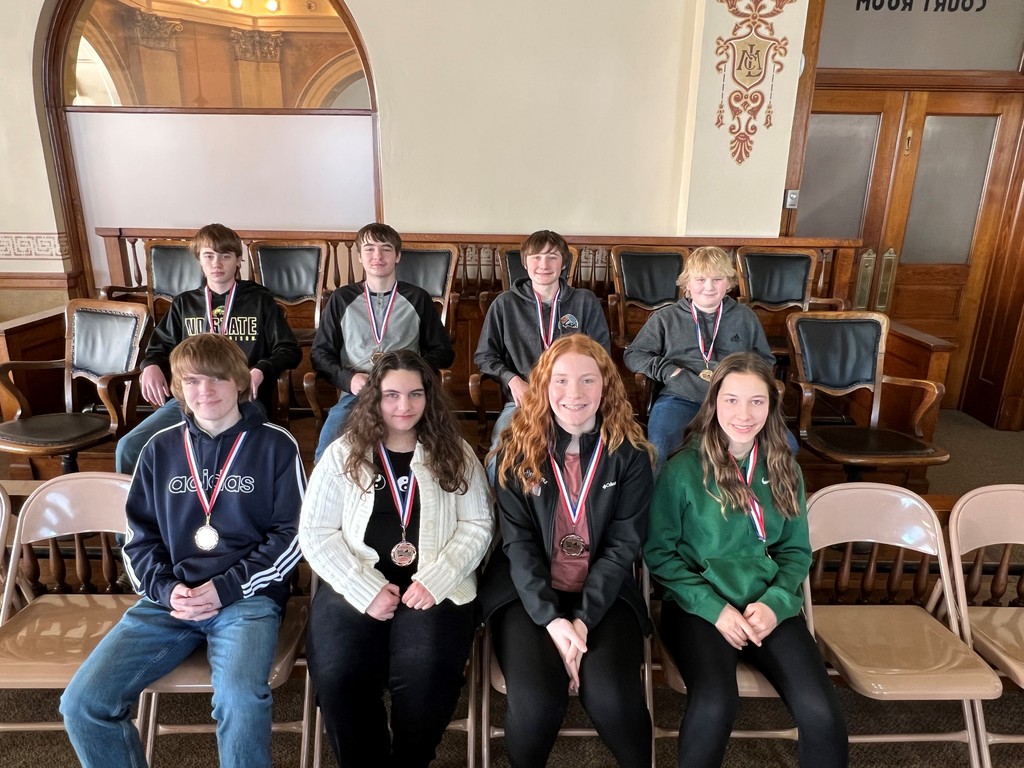 Girls Basketball District 5 Tournament Bracket. Jamestown Civic Center February 10, 11, and 13. LaMoure-LM plays Ellen.dale in Game 1, at 4:30, Friday

Region 1 Dual Tournament bracket. Hosted by LaMoure Saturday February 4, first matches start at 10:00am.

The High School Choirs from Litchville-Marion and LaMoure will combine to sing the National Anthem for the Boys BB game, Thursday Feb. 2. Those in the CHOIRS, arrive by 6:15. Meet in the HS music room at half-time of the JV game to rehearse. We are looking forward to it! Mrs. Lebahn and Mrs. Meyers

The LOBOE Pep Band will play for the Boys BB game vs. BCN, Thursday, Feb. 2. Arrive by 6:30 pm. Fans/Pep Band: Theme is WINTER BLUES! Wear your winter hats, ski goggles, scarves, boots, snow pants, etc…

Change in venue for the Junior High Boys basketball game tonight in Lisbon. Will be in the Armory gym not the middle school as scheduled. Also, there is no C squad game tonight in Oakes, JV at 6:00, leave at 4:30

Teacher Spotlight: Mr. Thielges, K-12 Physical Education Tyler came to LaMoure to teach K-12 Physical Education. He is in his second year here. Here previously taught in our neighboring school for Litchville-Marion. While there for 3 years, he was the 6th-grade classroom teacher, which included SmartLab. Tyler married his high school sweetheart, Megan, who is also from LaMoure. Together they have 3 sons, 5-year-old Traxen, 3-year-old Breckett, and 1-year-old Kallstyn. After graduating high school in LaMoure, Tyler received an Exercise Science degree from University of Sious Fall in 2017, an elementary education degree from Valley City State University in 2017, and got his Masters in Educational Leadership in 2020 at Northwest Missouri State University. Outside of working at the school, Tyler enjoys playing and watching sports with his family. In the summer, getting outdoors and traveling to places like Medora are things they love to do as a family. He also enjoys the opportunities to coach sports and athletic performance training. His advice for others is: "Guard your heart above all else, for everything you do flows from it."-Proverbs 4:23. "Be more concerned with your character than with your reputation, for your character is who you really are, while reputation is merely what others think you are." - John Wooden We've never seen your cape or mask, but we see your superpowers every day! Thanks for being a super teacher!!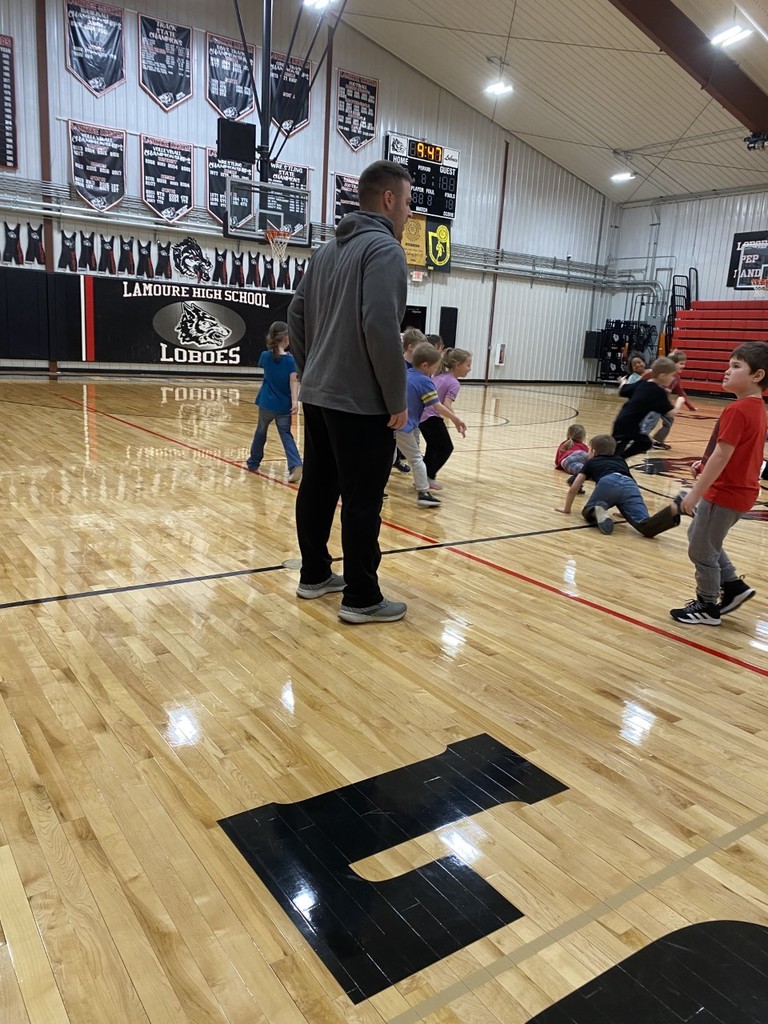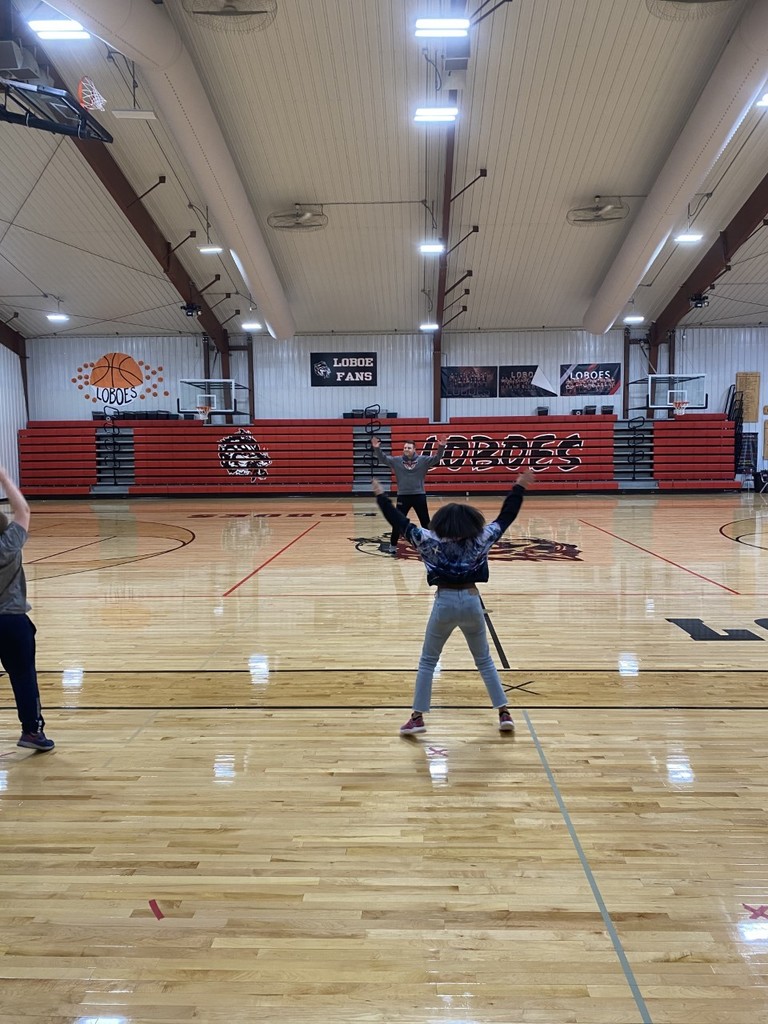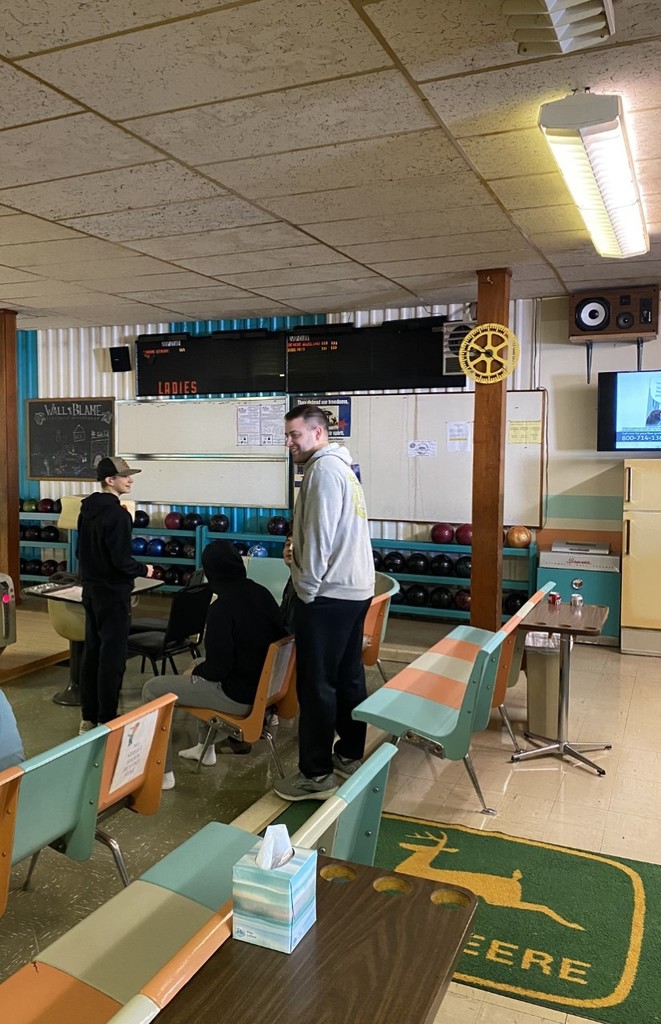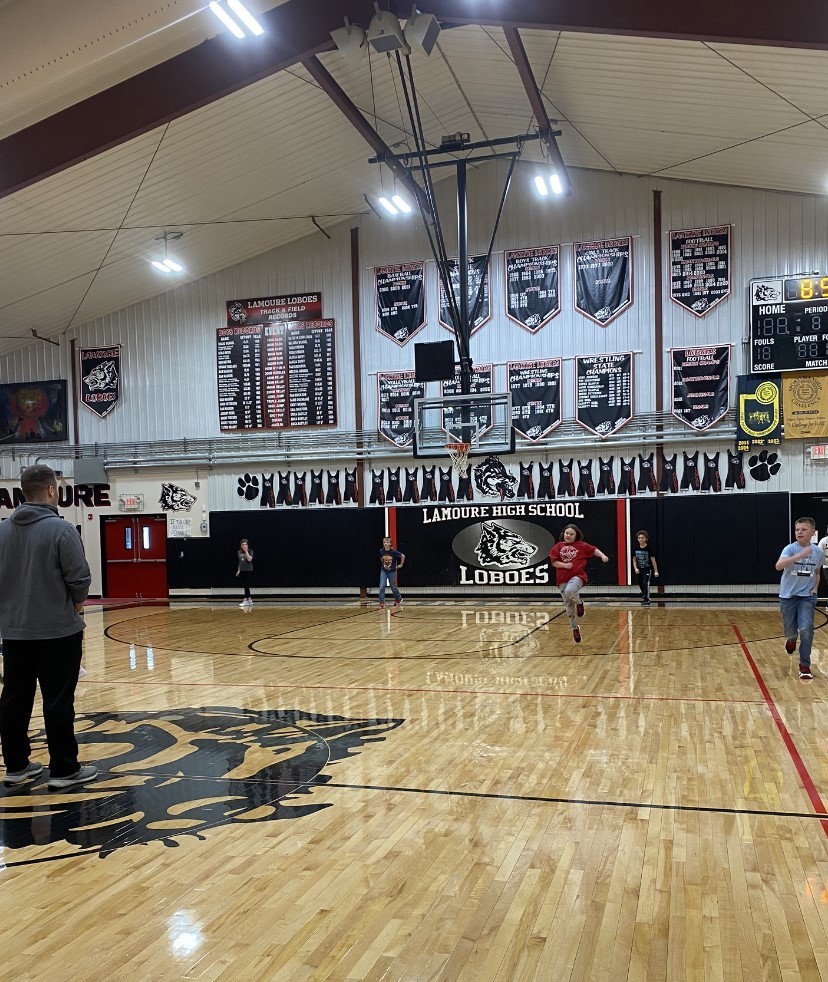 4th grade had fun with 100 days of school! 100 minutes of work on their Biomes projects while listening to music from the 70's. Why the 70's decade of music you ask? Because there are 75 days left of school! So, the majority of the class dressed from the 70's decade.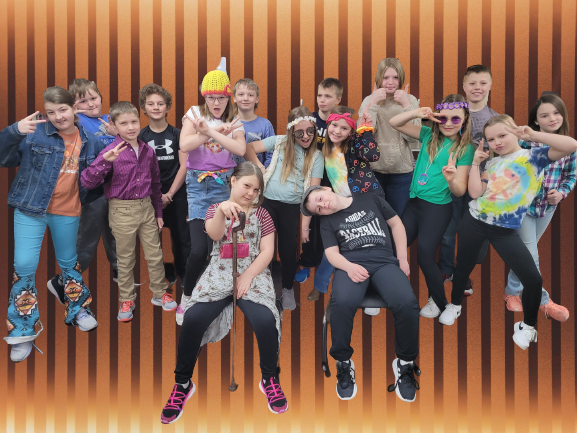 ** Weather Related Activities Changes ** For Thursday Jan. 26 JH Boys Basketball in BCN - Canceled Wrestling Tri-meet with NapoleonGS and Southborder - Canceled Girls Basketball in Oakes - JV starts at 5:00pm, leave 3:45

Teacher Spotlight of the Week: Mrs. Kallie Lehr, Music Grades K-3 Mrs. Lehr's first teaching job was in the town of Zelezny Brod in the Czech Republic; she taught English and choir. Her first full time position was in Williston, ND, at Hagan Elementary where she taught K-6 general music and band from 1999-2008. Mrs. Lehr moved to LaMoure in 2008 but stayed home with her kids. She farms with her husband, and continues her private music studio, It's All About Music, for 22 years. In 2020, she started teaching K-3 music in LaMoure. Mrs. Lehr is married to David Lehr. They have two children, Emelia and Duke. Mrs. Lehr earned an AA degree from Cottey College. She graduated with a Bachelor's in Music Education for PreK-12 general music, band, orchestra, choir and AP/theory from the University of Wisconsin-River Falls. She loves to be with her family, traveling, and trying/learning new things. She enjoys driving and rocking out in her auto. She loves listening to all kinds of music and anything to do with music from dancing to singing or playing, to going to shows or attending concerts. She can be found being artsy, working at the farm, or with animals. She also loves anything to do with water- if it's frozen she can be found skiing, if not, kayaking, swimming, snorkeling, fishing, or boating! Advice she would give is: You CAN do anything you set your mind to. You may have to find a way that works for you, but there IS a way. Always be kind. Don't be afraid to stand up for what you believe in. Do your best. Find the positive. Live with passion and vigor.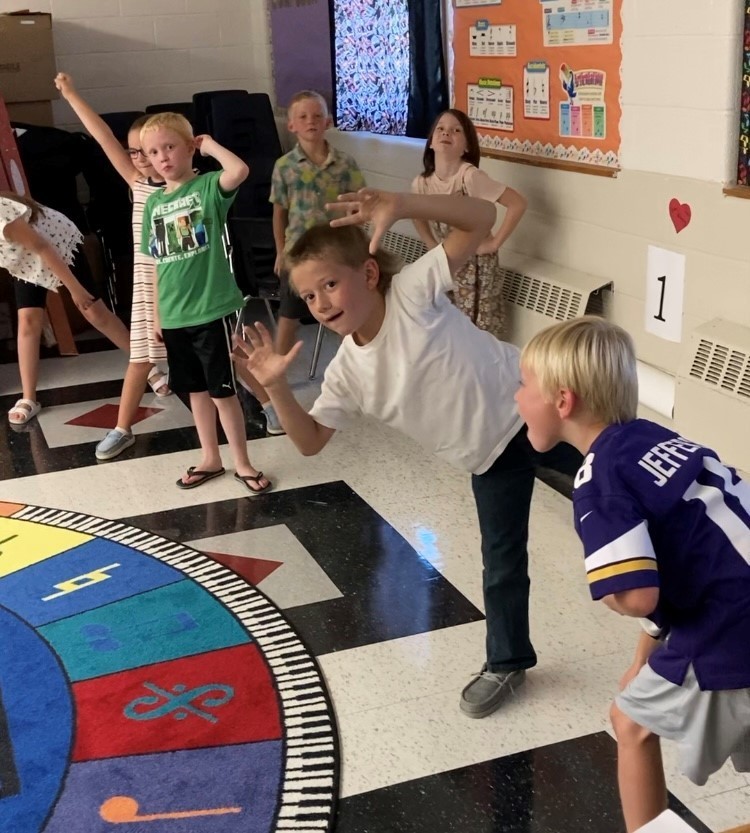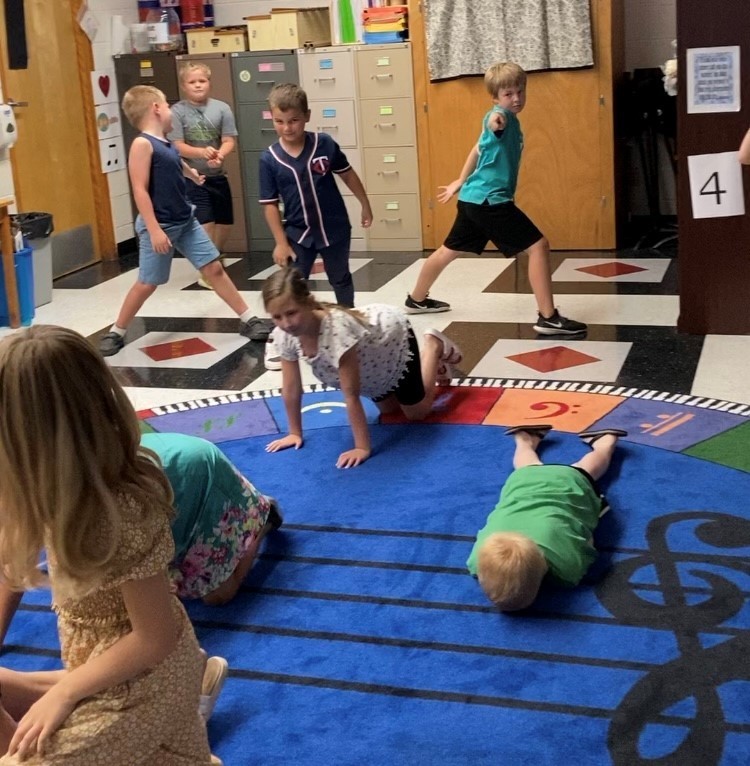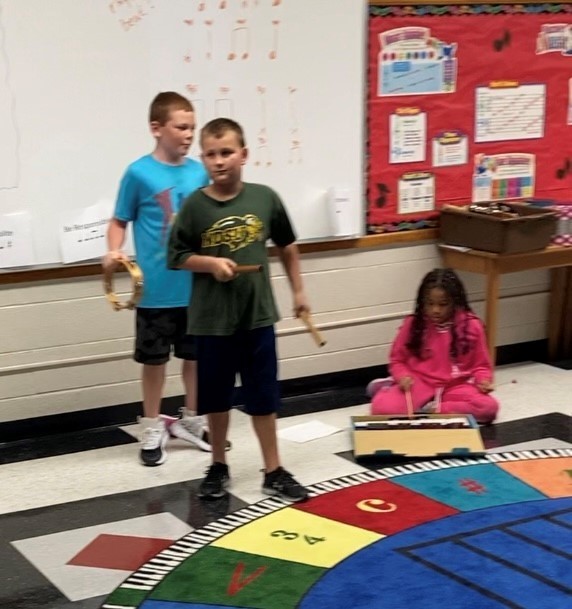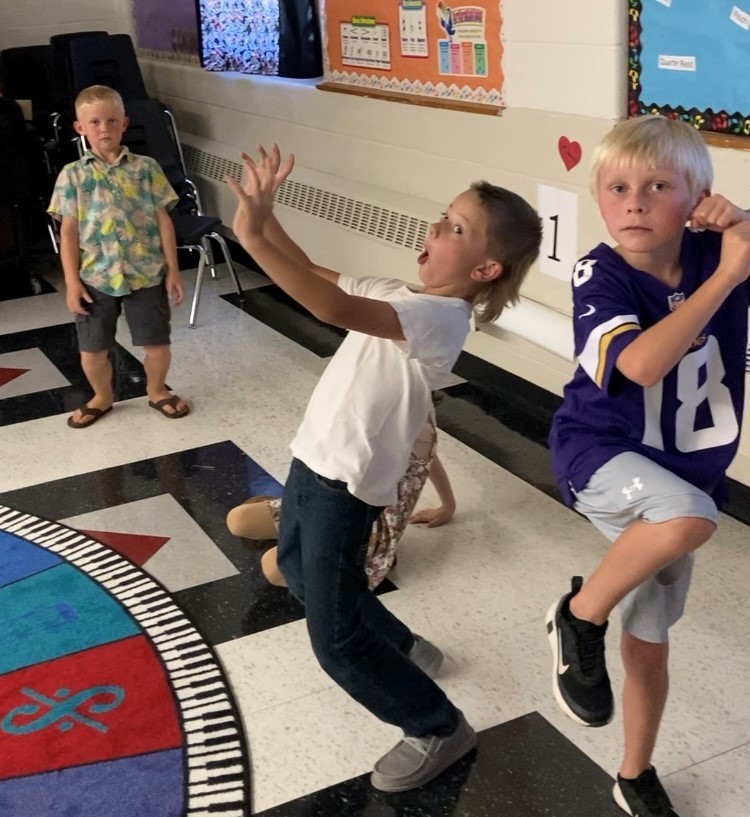 Congratulations to Anthony Hanson for signing to play baseball for the Blue Hawks of Dickinson State #hawksareup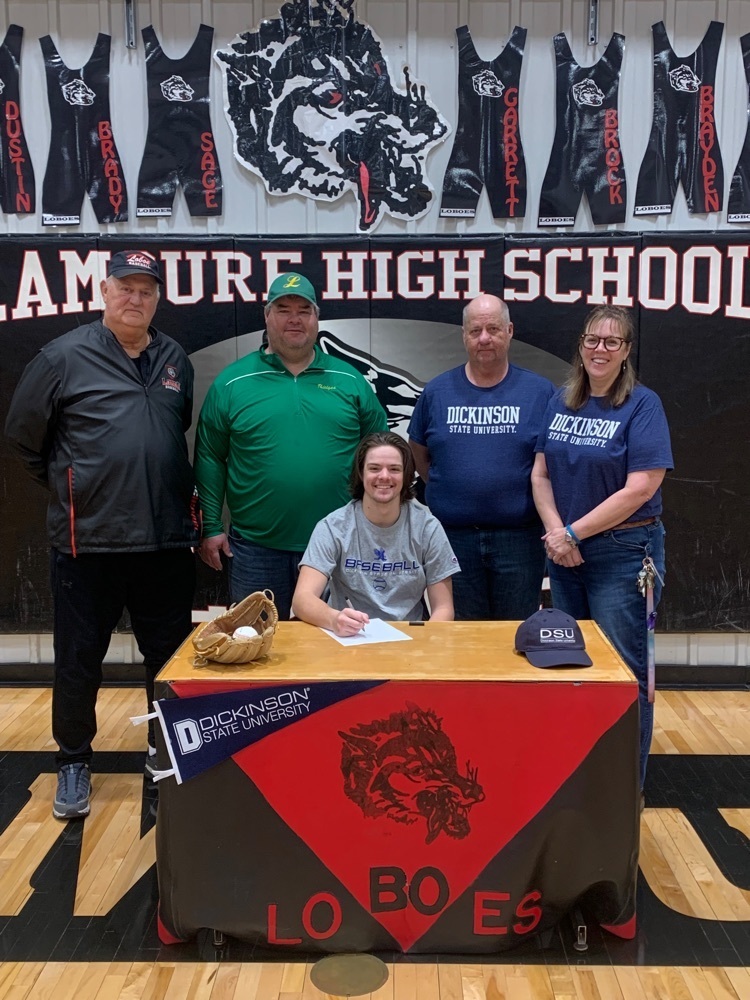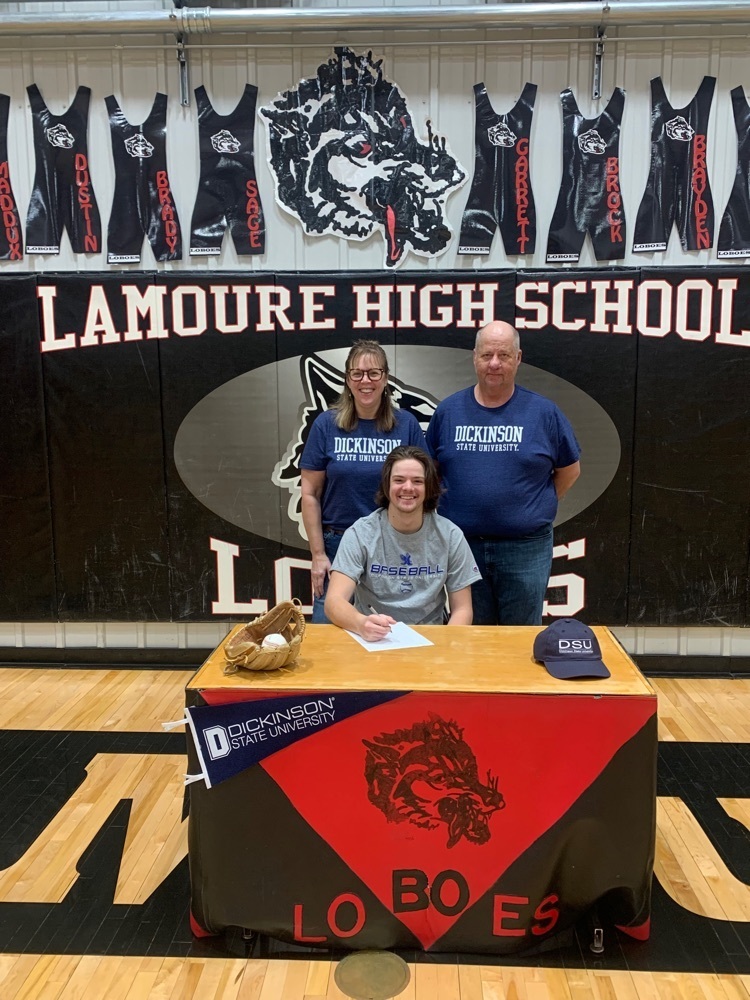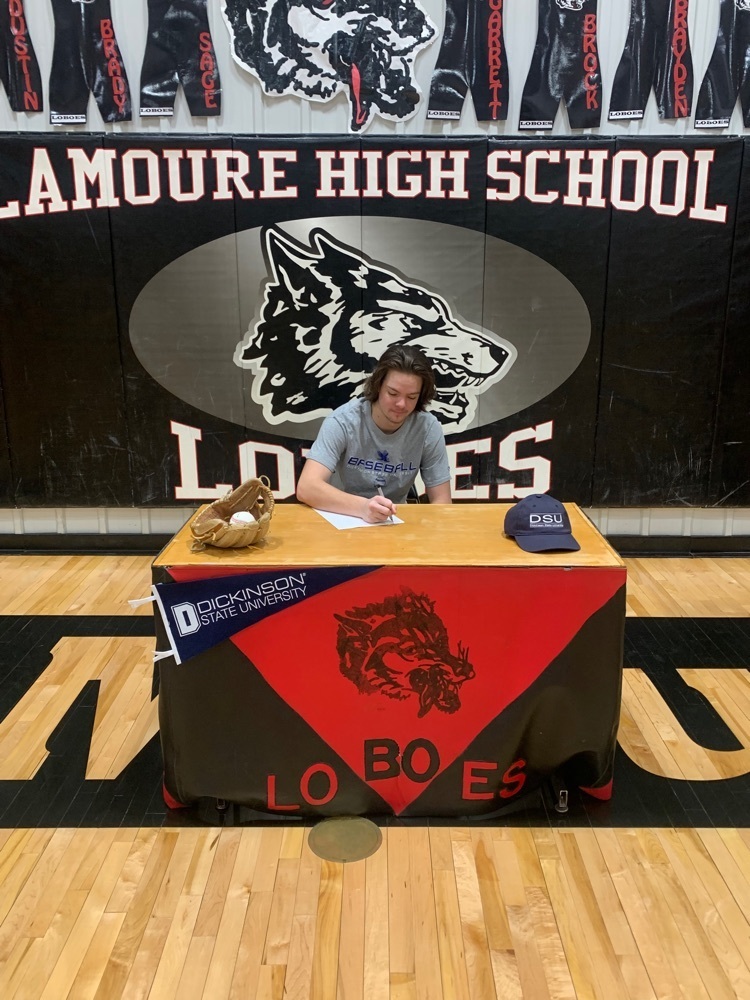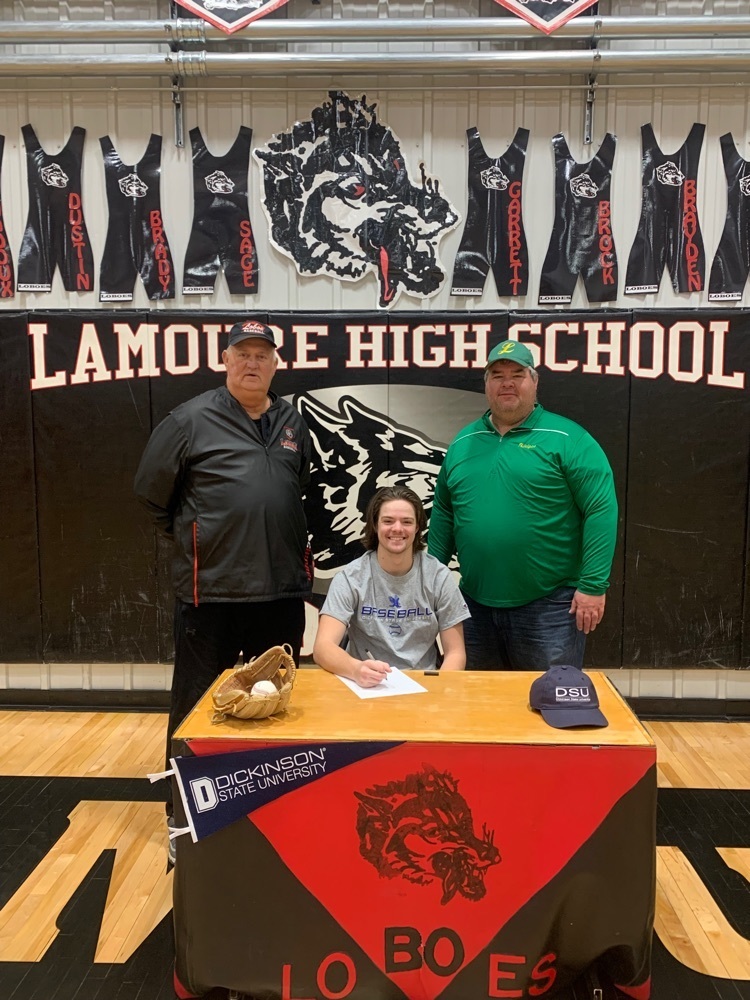 LaMoure school's 4th grade class of 2031, will sing the National Anthem at the start of the girls' basketball game vs. Carrington tomorrow night, Jan. 24th. The JV game begins at 5:30. The anthem will be sung at the start of the varsity game. 4th graders, please arrive by 6:30pm.

More Anatomy in Clay!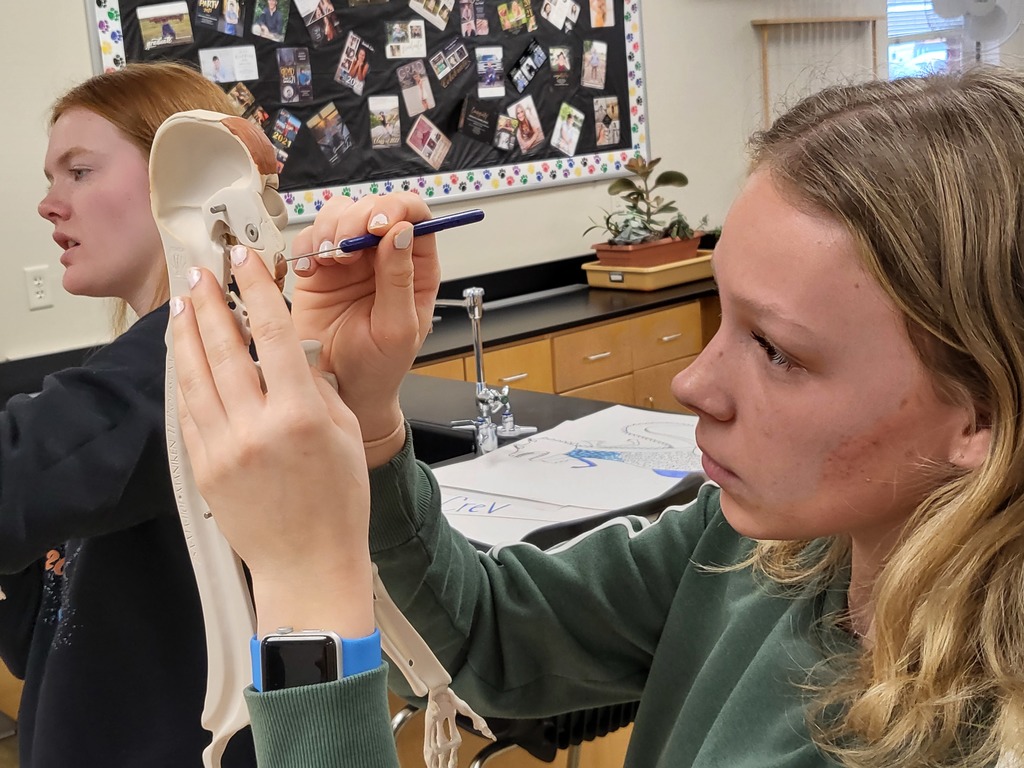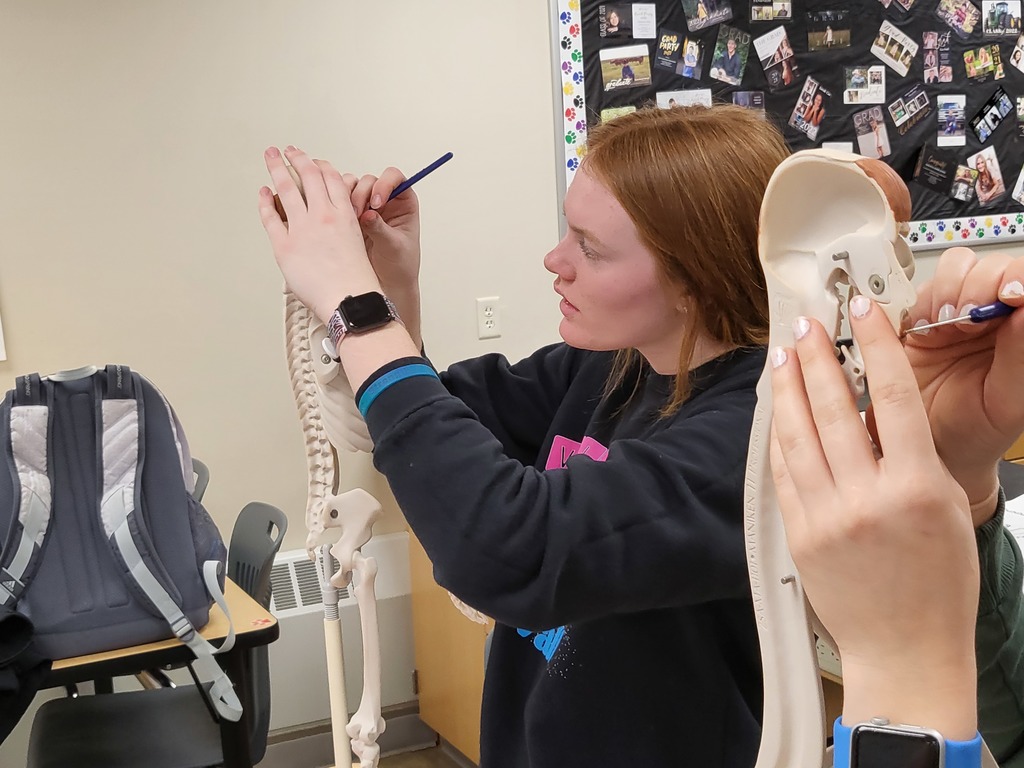 The Anatomy & Physiology students are learning muscles by using Anatomy in Clay.